This is the Judo blog of Lance Wicks. In this blog I cover mainly Judo and related topics. My Personal blog is over at
LanceWicks.com
where I cover more geeky topics. Please do leave comments on what you read or use the
Contact Me form
to send me an email with your thoughts and ideas.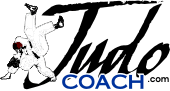 JudoCoach.com Blog by Lance Wicks
---
---
Hi all,
Well today was a long ol' day. That said it was saved in part by the fact that we had Tom Herron first thing. Tom took us on a Psychotherapy session for sport which was really good and interesting. There was a bit of the esoteric, a bit of the theoretical and a bit of practical. A good mix.
The "Darth Vader" breathing was probably the highlight. Though I suspect the relaxation interventions we all did probably helped a lot of people out more than Tom might have realised.
The workload in this our final block is bordering on ridiculous. The number of people skipping lectures to work on assignments has been going up daily. Everyday I see people who have had little sleep and have been up all night typing.
It makes me appreciate my ability to switch off and have a beer (like a good kiwi) and relax.
After Tom, we had Juergen Klinger, who was as always excellent. He has a really nice style of presentation and carries a great deal of respect. His strategies session dealt mainly with mental strategies and was really interesting.
After the lunch break we had Mark England for a keynote lecture, which was amazing. Mark is involved with the Beijing 2008 administration for the British Olympic Committee (BOC). So spoke to us about how the BOC is approaching Beijing and to a degree how they approached Athens and London 2012.
It was a real priveledge to listen to him. Organising a team delegation of 300+ athletes to attend Beijing is an amazing responsibility and he was really focussed on how what he (and the others that work with him) can help the British team perform and bring back models from what promises to be an amazing games.
Having listened to his lecture I can't wait until Beijing starts, it would seem that it will be something amazing to behold! I hope that the GBR team and of course the NZ team do well there.
If you avoid the politics surrounding Beijing it is just amazing. They have 7000 people a day working (apparently) on the venue. At some point last year Mark said Beijing was receiving/using 1/3 of the global supply of steel. Not China, but Beijing alone...amazing.
I found it fascinating to see that underbelly of an Olympic mission, I hope one day I can take what I learned from that lecture back home to NZ.
After the lecture I spent sometime with the year two students helping them get their debate rehearsal done. I am helping with all things geeky as I did last year for my year and again hosting the debate here on this site at
www.judocoach.com/debate
Looks like an interesting debate, it will be interesting to see how the vote goes. I will of course update the blof with more information on how the debate goes and the conference which we third year students are putting on which encompasses the debate ( see
www.judocon.org
).
We have discovered that Envic Galea, and Marius Vizier of the European Judo Union (EJU) shall be in attendance... ulp, no pressure!
On that topic I have my assignements pretty well done, aways room for polish, but with the time constraints we don't really have time to do that :(
But mine is done and there is a fair amount of research and referencing included, not as much as probably is required and perhaps the prose is not well constructed, but hey, when time is short you have to... as I am known to say take the approach of "if a job is worth doing it is worth doing half arsed but on time!"
So Thursday is the big presentation and debate and conference day. Ulp! I hate public speaking!
Lance
<<First
<Back
| 60 | 61 | 62 | 63 | 64 | 65 | 66 | 67 | 68 | 69 |
Next>
Last>>