This is the Judo blog of Lance Wicks. In this blog I cover mainly Judo and related topics. My Personal blog is over at
LanceWicks.com
where I cover more geeky topics. Please do leave comments on what you read or use the
Contact Me form
to send me an email with your thoughts and ideas.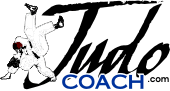 JudoCoach.com Blog by Lance Wicks
---
---
Hi all,
so here it goes, as I alluded to in a previous post it is my intention to compete in the 2008 World Masters Judo Tournament, in Brussels Belgium next year.

Those of you who know me will know I've not done a competition since the Millenium Cup in Northern Ireland back in 2000! I have to be frank barely been on a tatami for about 5 years! But what the hey, I've decided to give it a go. In part this is as a result of attending the FdSc (EJU Level 4) degree course at University of Bath and part because of my old school friends' encouragement. And finally one part of needing a big goal to motivate me to extricate myself from the couch!

So... I started designing a periodised training programme shortly after returning from Bath at the start of August. And although it is still getting revised by myself and also from better eyes and minds than mine, I have started to execute the plan.

I started it in earnest this week with my first Macro & Micro cycles. The macrocycle is a base/anatomical adaption/strength phase. So really it is the getting started phase. I've scheduled it to be 8 weeks long with a two week transition phase at the end of it goiing into a endurance phase.

The microcycle is just two weeks, and is pretty rough as to be honest the main objective is to get started and "blow the cobwebs away". So here is what I did starting (oddly) on Tuesday as Monday was a bank holiday and the day was spent with my family.

TUESDAY - Running.
4.5 Mile run in 53 minutes.
I am following a run/walk programme from Jeff Galloway, which is actually a Marathon programme, but starts slow and low, so the plan is that it will help get me started and by the time I hit my full on endurance phase the mileage will be appropriate.
It felt pretty good, I've been running quite a bit in recent weeks/months and the change of shoes (back to my older pair) has made a big difference and my legs are giving me little problem.

Wednesday - Judo.
I did my first Judo session for quite some time with Pete Powell at the HMS Sultan (Royal Navy) Judo club. Bit late due to my GPS putting me wrong, but probably as well as it meant I avoided the hard work of a long warm-up. :)
Enjoyable light "wake up session" for both me and everyone else. The club has a Brazilian JuJitsu (BJJ) player in residence and we had a roll about on the floor which was nice and challenging.

I had my first scare, in a Tachi-Waza Randori, I threw someone (Uchi Mata) and some where in the process of putting my sweeping left leg back down after I twisted my left ankle!
This is the ankle I hurt back in July when running the Winchester 5KM race. It's definately weak and I shall have to some extra work on it.

Thursday - Gym/Run.
Gym:
Well a bit of a disaster as I left my programme at home so was unable to do the workout programme I had planned to start. But I did a brief 30 minute workout, mainly Bicep, Tricep and Lats and Pecs (seeing as I knew I was running later).
Run:
3.19 Miles, 37:32 minutes.
Pleasant little run, lower mileage after the Tuesday long run and being to the gym earlier in the day. Enjoyed it and didn't push too hard and felt good at the end.

Friday - Gym
I started the Charles Staley strength programme. Not done it before so not sure what I think of it yet. The gym I use is pretty small and not overly well equipped. So for example there is not squat rack, so I was not really able to do the first exercise in the programme. There is long rest periods between sets in this programme so that was a bit of a pain. I'll give it till the end of this microcycle before I decide if I like the programme.

No Judo despite wanting too. Finding Judo in Basingstoke (where I work) turned out to be harder than I had expected. Two clubs seemed to have adult sessions on a Friday evening. But sadly one no longer runs the session and the other did not have it as they have been off in August. :(

Saturday - Run.
3.4 Miles, 38 Minutes.
So up and on the road by 8:10am, I hope you are all impressed! Again following Jeff's run walk programme of 4 minutes running followed by 1 minute walking. Went left at the Church rather than right. Pretty comfortable and enjoyed the run. Probably shows as I did it with an average pace of 11:03/mile which was the fastest average for the week. Didn't feel that hard which is nice.


Next Week...
So, I hope to make it to Judo Monday night not sure when, maybe a technique session at my home Dojo. Then HMS Sultan again on Wednesday and Basingstoke somewhere on Friday.

Running, It'll be Tuesday, Thursday Saturday again.

Gym, Probably Tuesday Thursday and Friday (it'll be interesting to see how I cope).

Thoughts...
Well, early days and feeling a bit sore and this I think is in part because (as I have been thinking for a month or two) I do not get enough sleep. The end of this week was chronic with midnight being about the average time to eventually hit the sack.

It felt good to be back on the mat and as a person looking to compete not coach. It is a totally different sesation going on for you and not for everyone else.

Certainly not at an elite level this week, but every journey starts with the first step, and I just took my first step!


<<First
<Back
| 58 | 59 | 60 | 61 | 62 | 63 | 64 | 65 | 66 | 67 |
Next>
Last>>