This is the Judo blog of Lance Wicks. In this blog I cover mainly Judo and related topics. My Personal blog is over at
LanceWicks.com
where I cover more geeky topics. Please do leave comments on what you read or use the
Contact Me form
to send me an email with your thoughts and ideas.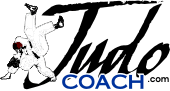 JudoCoach.com Blog by Lance Wicks
---
---
Hi everyone, so week three is the start of my second micro cycle within my eight week macro cycle. I don't think I have discussed what I have planned in my training, so as well as boring you all with the actual content of my week I wanted to share some of the thinking behind what I am doing.

So... this macro cycle is broadly titled "Strength". The overall goal is to develop my strength. To be fair it won't be hard as this is remedial really. :) Anyway, so I am trying to develop my strength in this cycle and develop my endurance in the next cycle.
I've read quite a few papers and abstracts talking about strength before endurance and endurance before strength and it would seem that the modern thinking is that Strength should come before Endurance as there is less of a detraining effect that way around. (please do correct me if you know better okay)

My micro cycles are two weeks each, the first was aimed at just getting started and finding a training schedule. This cycle is aimed at getting steady and doing more strength work in the gym. As I've said, I am trying to get to a weights programme that works and I enjoy. Basically, having tried some fancy ones, I think I am going to settle for plain old graft on the equipment at the gym I go to.

So in this two weeks I'll be trying to get it steady and get more strength work in so by the end of this micro cycle I should be prepared REALLY do some strength work in the remaining portions of this macro cycle.

So, what did I do this week.

Monday
I had the day off, it was my kids first day at school and I wanted to be there. My Monday session is near my work, so I skipped it. But too make up for it, I did a bit of a strength session in my Dojo at home. Mainly body weight stuff and some dumbell work.

Tuesday
Running... out for a 40 minute run, still on the 4 minute running, 1 minute walking plan. It's quite positive as the running pace is probably quite a bit faster than if I was not taking the minute breaks.

Wednesday
Judo... HMS Sultan.
I took the session as Pete was away. Quiet session working primarily on technique (Tai Otoshi). Pretty steady work rate, nothing too hard.

Thursday
Running... 43 minutes (give or take).
Again felt comfortable, which is a plus. My speed in the running sections is pretty quick and I was able to push pretty hard.

Friday
This week I rested Friday, calves a bit sore (still).
I am trying to find the ideal layout of days, Friday is pretty good. Thursday was great last weekm but I am in the habit of a Thursday run.

Saturday
I took a nice 5.5 mile run around the back of Durley village, beautiful clear morning, not a cloud in the sky! Steady pace, nothing too hard, not too light.

Sunday
Slacked off again. :)

So there you have it! Hopefully this week, I'll keep the work going, hopefully smoother with less slacking. ;) I want to get a Sunday training in, hopefully some more focussed strength work.

<<First
<Back
| 57 | 58 | 59 | 60 | 61 | 62 | 63 | 64 | 65 | 66 |
Next>
Last>>