This is the Judo blog of Lance Wicks. In this blog I cover mainly Judo and related topics. My Personal blog is over at
LanceWicks.com
where I cover more geeky topics. Please do leave comments on what you read or use the
Contact Me form
to send me an email with your thoughts and ideas.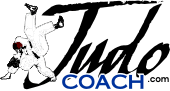 JudoCoach.com Blog by Lance Wicks
---
---
So... over tiredness leads to injury which in turn leads to... missing training! :(

So this week I have missed pretty much all my training, my neck came right about Wednesday. I managed to get out for a run on Saturday, but thats it.

I also suspect that 4 weeks might be near my limit of following one cycle. Macro cycles are typically 6 weeks, but the range is 4-8 weeks. I have scheduled two big 8 week macro cycles in the early phases. But I am revising my programme to put shorter cycles and add more variety.

For those reading, this is an important element when working with Judoka.
You need ensure that a you schedule according to your athlete and be ready to revise.

So lets see how week 6 goes!

<<First
<Back
| 57 | 58 | 59 | 60 | 61 | 62 | 63 | 64 | 65 | 66 |
Next>
Last>>