This is the Judo blog of Lance Wicks. In this blog I cover mainly Judo and related topics. My Personal blog is over at
LanceWicks.com
where I cover more geeky topics. Please do leave comments on what you read or use the
Contact Me form
to send me an email with your thoughts and ideas.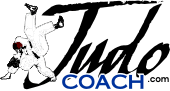 JudoCoach.com Blog by Lance Wicks
---
---
The chart above is from my research at the 2006 Commonwealth Judo Tournament.
I have uploaded the data I collected to
swivel.net
where some great visualisations are automatically generated. Go take a look and see what you can find out!
:)
Below are a few more graphs.
<<First
<Back
| 56 | 57 | 58 | 59 | 60 | 61 | 62 | 63 | 64 | 65 |
Next>
Last>>