This is the Judo blog of Lance Wicks. In this blog I cover mainly Judo and related topics. My Personal blog is over at
LanceWicks.com
where I cover more geeky topics. Please do leave comments on what you read or use the
Contact Me form
to send me an email with your thoughts and ideas.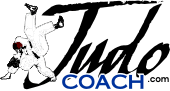 JudoCoach.com Blog by Lance Wicks
---
---
Today I came across
Judo-the-Blog
which has been on the net since November seemingly. I have added it to
PlanetJudo
already.
It is associated with (and possibly written by) Jan Snijders, the Dutch Olympian who (and I quote the site here) is a well known Dutch judoka. During his active competition period he has participated in all major contests like the Olympic Games in 1964. Jan Snijders became amongst others European Champion in 1962 in Essen. Nowadays Jan Snijders is Refereeing Director of the European Judo Union but still also teaches judo in Oirschot, Bladel, Deurne and Gemert Netherlands). Not to mention being an 8th Dan.
The site has a Science slant, so I look forward to reading more on the site.
<<First
<Back
| 52 | 53 | 54 | 55 | 56 | 57 | 58 | 59 | 60 | 61 |
Next>
Last>>