This is the Judo blog of Lance Wicks. In this blog I cover mainly Judo and related topics. My Personal blog is over at
LanceWicks.com
where I cover more geeky topics. Please do leave comments on what you read or use the
Contact Me form
to send me an email with your thoughts and ideas.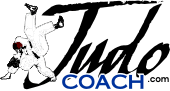 JudoCoach.com Blog by Lance Wicks
---
---
Hi, all, so I am back to training after the Christmas break, and it hurts!!!
Last week I started with a couple of road runs, and tonight I got along to Paul Jones' place in Basingstoke. It hurt!
The downside to getting older is that you seem to lose fitness faster and it takes longer to get it back. I have just got back from training and am knackered! During the session I was sweating and puffing like a made thing!
Anyway...
On the plus side, last week i managed to get the podcast back on the air again! Last week I posted the first episode on the second series last week. Shoot on over to
www.thejudopodcast.eu
and have a listen.
Also, I did some work on the
www.rwjl.net
website over christmas and once I get the user authentication in place it'll be ready for some user testing. Let me know if you'd be interested in trying it out. As I've said before
www.rwjl.net
is a way to track fights you have and earn ranking points as a result.
One of my hopes for the system is that it shall provide a mechanism to give ALL people who do Judo a chance to compete against people. The ranking system will hopefully allow you to find people of your level to fight with.
I find it really difficult to understand the people who came into Judo later than I did. I loved competing and going to Judo competitions. I'd like to think that
www.rwjl.net
will allow people who don't do the formal competition thing an opportunity to compete.
Anyway... I must away!
Lance.
<<First
<Back
| 51 | 52 | 53 | 54 | 55 | 56 | 57 | 58 | 59 | 60 |
Next>
Last>>