This is the Judo blog of Lance Wicks. In this blog I cover mainly Judo and related topics. My Personal blog is over at
LanceWicks.com
where I cover more geeky topics. Please do leave comments on what you read or use the
Contact Me form
to send me an email with your thoughts and ideas.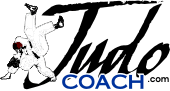 JudoCoach.com Blog by Lance Wicks
---
---
I am sat right nows watching my son at a Football/Soccer lesson and it gives me a moment to think outside of Judo.

My son is 4 going on 5, the lesson has been going for maybe 20 minutes aznd a football is being introduced for the first time. All the session to this point has been fundamentals, by which I mean running, jumping, etc.

Now, how does this compare to Judo classes at the same age?

Yup, trick question.
If you've been following this blog for a while, you will know that my local kids Judo class said no to my son as they don't take them till six years (BJA directive I was told). Now, my kids do swimming, gymnastics, football, dance and tennis. All of which are clamouring for young kids. But not Judo.

Why not?

What is the reasoning behiund this?
which azpproach is best, get them young and try and keep them or try and nab them later. I am biased and it shows. Letting the other sports get in early and basically accepting those who drop out does not seem sensible to me.

Judo is or at least can be an amazing form of fundamentals worrk, and great fun. My kids love nothing more than pl;aying in my dojo. It is not as if Judo is no good for young kids, quite the opposite.

If Judo is going to grow and improve I think the governing bodies could do with getting out and observing how the other sports and activities are competing hard to get the kids as young as they can! Then hold onto them.

<<First
<Back
| 51 | 52 | 53 | 54 | 55 | 56 | 57 | 58 | 59 | 60 |
Next>
Last>>