This is the Judo blog of Lance Wicks. In this blog I cover mainly Judo and related topics. My Personal blog is over at
LanceWicks.com
where I cover more geeky topics. Please do leave comments on what you read or use the
Contact Me form
to send me an email with your thoughts and ideas.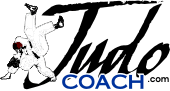 JudoCoach.com Blog by Lance Wicks
---
---
Hi all, this/last week I launched
www.rwjl.net
a site I am developing to promote competition for those people who don't go to competitions.
On the Real World Judo League (RWJL), you register an account and then tell all your friends at your club. Then they register too. Once you've done that you decide to have a "fight" and create a fight on the site. Basically, you just put your name and the person you are going to fight.
Then go fight, referee it yourself or get someone else to do it.
Then both of you have to record the result of the fight. You also get to leave a comment on how the fight went. Okay, if you disagree as to who won, well, nothing happens. You both have to agree the result first, once you do, the cool stuff happens.
Once you both agree, a result is recorded and points are awarded. I am using a system called the ELO system. Which is used by Chess and a variation in the XBox live system. ELO awards ranking points based on the expected result, so if you beat someone well below you, it awards only a small number of points. If alternatively you beat a much higher ranked player, you earn lots of points! :)
At the moment the system is BETA, in that I want you to test it out.
Let me know what you think of it, let me know any problems you have.
You will notice that the system is "bare bones" in that there is very little in the way of options, features, etc. This is by design, I decided to try and build something really simple and then add stuff as and when people want it.
So, let me know what you think.
Sign up, tell your friends, have fights, record them on
www.rwjl.net
and lets see how it goes. I have thoughts of running sub leagues for countries, areas, clubs, groups of friends. If that sounds cool, please let me know.
Thanks all,
Lance
<<First
<Back
| 50 | 51 | 52 | 53 | 54 | 55 | 56 | 57 | 58 | 59 |
Next>
Last>>