This is the Judo blog of Lance Wicks. In this blog I cover mainly Judo and related topics. My Personal blog is over at
LanceWicks.com
where I cover more geeky topics. Please do leave comments on what you read or use the
Contact Me form
to send me an email with your thoughts and ideas.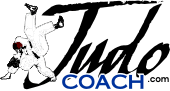 JudoCoach.com Blog by Lance Wicks
---
---
Joseverson over on
www.judoforum.com
has just posted
another great article
, as always.
His latest post is about the Japanese terms for conditioning training, fascinating and useful(?)
This, Makiage-kigu looks like a classic old Judo training technique, which is useful to develop grip strength stamina.
For those of you who are not familiar with the
blog by Joseverson
, you really should spend some time browsing it. The blog is basically about Japanese language but the words are really good to know for Judoka and the images are fantastic also.
One question for Joseverson though, what would you classify Running/Jogging when done in a supplementary training context?
Lance
<<First
<Back
| 48 | 49 | 50 | 51 | 52 | 53 | 54 | 55 | 56 | 57 |
Next>
Last>>