This is the Judo blog of Lance Wicks. In this blog I cover mainly Judo and related topics. My Personal blog is over at
LanceWicks.com
where I cover more geeky topics. Please do leave comments on what you read or use the
Contact Me form
to send me an email with your thoughts and ideas.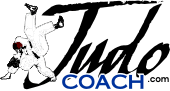 JudoCoach.com Blog by Lance Wicks
---
---
Hello everyone,
today was another good day here at the University of Bath. For a start the sun was out and that always makes me more positive, also having already done my registration in full, I did not have to attend the first session of the day, so relaxed start to the day.

My first real lecture then, was with Lisa on "Managing Financial and Non-Financial Resources". It is, I suppose an interesting comment on modern sport that a degree in Sports Performance includes a sizeable section which is about obtaining cash and managing it once you receive it.
It is I suppose true that in modern sport, the ability to obtain funding for development projects is as important as good coaching or talented athletes. Sad, but true.

In the afternoon we had two lectures with Patrick Roux. The first was a keynote lecture on "Bio Information" and was interesting, especially with the input of Barry Edwards, physiotherapist. Lots of good content about the way that Judo performance is not necessarily a "intellectual" act. In that I mean, that throwing is often not me choosing to execute a throw at a certain point in time, to throw you because I say you were off balance. It is generally a near automatic action that happens because I feel the moment is right, or just magically attack at just the right moment.

Afterwards, Patrick took us for a Ne-Waza session.
As with much of what Patrick has been showing, it was this lovely transformation from simple fundamental movements through to advanced groundwork techiniques, using those basic movements. His Tachi-Waza is the same process, simple footwork patterns and body movements developing into wonderful throws.

What is being demonstrated is occidental (Patrick's word) implementation of the Oriental (Japanese) methods and theories... if that makes sense. I do have those moments of going "Oh...I get it" when Patrick's fundamental movement transitions into a very Japanese feeling technique. The principle I suppose is that we are able to analyze the Japanese (or Russian, or Korean, or whoever) technique and filter through to the underlying principles and fundamental movements. Then we can teach those movements/principles in our own way, and through a progression end up at the same technique and level of execution.

I really hope this is true, as one of the assessments we have to complete after finishing our two week stay here at the University is a DVD showing a Judo technique, and the way we might educate students in how to execute it. Starting from, you guessed it, fundamental movements. So I shall have to do some deep thinking and try and do it justice!

Assignment-wise, I am progressing ever so slowly towards some sort of document for the financial management paper. I have started from scratch and the new direction has really helped. It is also a project that I think should actually be possible and practical, and I will probably try and execute it after the course is over. One of the great things about this course is that most all of the work we do has real world application and this development plan I have to write could be really good if executed.

Sadly, I felt a bit shady at spots today. I think I am fighting a cold, and being a bit of a wimp I skipped this evenings Randori session. I should have gone, but when I became free at 8pm (when the session was due to start) I felt rather unwell and decided to skip it. Yeah I know I am just making excuses!

Tomorrow is Friday and we have no practical sessions. Theory all the way... ouch! But then it is the weekend and I think I shall be staying here and working on my assignments. Meaning I miss a weekend with my whanau, but getting the assignment done here frees e up next weekend when I go home properly. That said I miss my family (having just thought about them in writing this paragraph), so would dearly like to go home and see them all. :(

Anyway.... time to head off to bed and get some rest before what shall be a mentally taxing day I think.




<<First
<Back
| 45 | 46 | 47 | 48 | 49 | 50 | 51 | 52 | 53 | 54 |
Next>
Last>>