This is the Judo blog of Lance Wicks. In this blog I cover mainly Judo and related topics. My Personal blog is over at
LanceWicks.com
where I cover more geeky topics. Please do leave comments on what you read or use the
Contact Me form
to send me an email with your thoughts and ideas.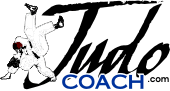 JudoCoach.com Blog by Lance Wicks
---
---
I spotted this in a blog the other day, lost it and found it again today.
http://tinyurl.com/6jaw76

Awesome tale of sportsmanship, which I hope to we Judoka is much less amazing than other sports people. I HOPE that everyone reading this would have come up with a similar response to the situation.
If you are a coach, I hope your are coaching your players to have this sort of attitude.
Now
Rhadi
, given that
podcast
you were on, maybe this article might explain why
Gene
and people like me find some of the things you say horrific.
Lance.
<<First
<Back
| 43 | 44 | 45 | 46 | 47 | 48 | 49 | 50 | 51 | 52 |
Next>
Last>>