This is the Judo blog of Lance Wicks. In this blog I cover mainly Judo and related topics. My Personal blog is over at
LanceWicks.com
where I cover more geeky topics. Please do leave comments on what you read or use the
Contact Me form
to send me an email with your thoughts and ideas.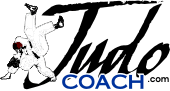 JudoCoach.com Blog by Lance Wicks
---
---
Hi everyone,
I am really pleased to say that I have just got a site up for our adventure to the 2008 World Masters event in June. What started as a idea after training with Aaron has expanded into a 4 person team with a website/blog and everything.
http://www.teamnzjudo.com/
That is the url for the site, it is up and running now, if perhaps a little lacking in content so far. But it shall soon grow! And why a website? Becuase this little trip is getting financially painful for us, and me specifically.
I decided to take on the role as manager and book everything and try and make it a bit special for us all. So I booked flights together over, booked accomodation, entered us, even ordered team Judogi (care of
www.toraki.com
) all out of my own pocket.
It's as you can imagine, getting kinda painful on the wallet now.
So... the begging begins!
I am now seeking sponsors,patrons, donors for out little campaign.
On the
http://www.teamnzjudo.com/
there is a donate button and you can contact me direct if you our your business/employer would be willing to sponsor us. Obviously, I can offer any sponsor great publicity via this site, the team site, the podcast, planet Judo, all sorts!
The publicity engine is about to be started, so it'd be great to have some sponsors onboard prior to the "big push".
so please consider it, all donations welcomed large or small.
Please go talk to your sales guys, your PR people, your boss, that rich neighbour and please help us out, it'll be really appreciated I assure you.
If nothing else, please do visit the team site and let me know what you think.
Lance
<<First
<Back
| 43 | 44 | 45 | 46 | 47 | 48 | 49 | 50 | 51 | 52 |
Next>
Last>>