This is the Judo blog of Lance Wicks. In this blog I cover mainly Judo and related topics. My Personal blog is over at
LanceWicks.com
where I cover more geeky topics. Please do leave comments on what you read or use the
Contact Me form
to send me an email with your thoughts and ideas.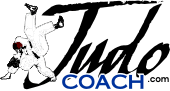 JudoCoach.com Blog by Lance Wicks
---
---
Hi everyone.
Well happily I completed the literature review for my Level 5 coaching / Bsc course this week.
many MANY late nights, haven't seen my bed before 2am all week. But in the end I think it came together into a coherent whole. My research project (which the literature review is the foundation for) is about the relationships between the number of attacks, the number of scores and the final result of a Judo fight.
The aim is to expand on
my study from the 2006 Commonwealth Judo tournament
and to take advantage of all the support that doing this as a Bsc. research project provides me.
The downside of it however is that I have done no training at all this week.
In other news I launched
http://www.teamnzjudo.com/
to support/promote our little team going to the World Masters. Please take a look at the site and please, if you can, consider donating via the paypal link.
Happily the
www.judo4parents.com
site is back online. The site is all about Judo for parents rather than for players/coaches. So take a look and let me know what you think.
This evening, I recorded the first half of a Podcast with Mike & Gene for
www.thejudopodcast.com
we are going to finish up on Sunday night. It is all about the lecture I did at University of Bath back in April about coaching Digital Natives. So far we have branched off into a general geek chat, but it is really fun.
Anyway...
totally exhausted after all the late nights. But happy to have got the work done and be free to concentrate on the World Masters preparation. This is both the Judo prep and getting all the details together. I really need to try and find some funds to pay for things as so far I am seriously out of pocket. :( Hopefully someone reading this knows someone who might finance the trip?
Talk soon everyone!
Lance.
<<First
<Back
| 43 | 44 | 45 | 46 | 47 | 48 | 49 | 50 | 51 | 52 |
Next>
Last>>