This is the Judo blog of Lance Wicks. In this blog I cover mainly Judo and related topics. My Personal blog is over at
LanceWicks.com
where I cover more geeky topics. Please do leave comments on what you read or use the
Contact Me form
to send me an email with your thoughts and ideas.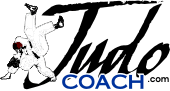 JudoCoach.com Blog by Lance Wicks
---
---
Hi everyone, if you have been visiting
www.planetjudo.com
recently you will have noticed that it has been VERY slow in responding/loading. This is due to the caching mechanism that pulls all the various site feeds together, basically it is not caching properly, and was pulling all the data from all 50+ sites everytime someone hit the site!
I have now created a quick hack to improve this, by scripting updates seperately.
What this means is that the site should load much MUCH faster from now on! Hopefully I shall be able to resolve the issue with the caching and then I won't need this work around.
The site now has 55 feeds, the latest one being the TA Judo Blog. The blog is covering their training at the University of Bath this week and next, and I added the RSS feed this morning, so check it out!
Please give me your feedback and PLEASE do let me know of any site feeds that I have not got on PlanetJudo already.
lance
<<First
<Back
| 42 | 43 | 44 | 45 | 46 | 47 | 48 | 49 | 50 | 51 |
Next>
Last>>