This is the Judo blog of Lance Wicks. In this blog I cover mainly Judo and related topics. My Personal blog is over at
LanceWicks.com
where I cover more geeky topics. Please do leave comments on what you read or use the
Contact Me form
to send me an email with your thoughts and ideas.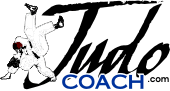 JudoCoach.com Blog by Lance Wicks
---
---
If you visit
www.planetjudo.com
in IE7 now you will hopefully have a better experience, I have sorted out the stylesheet problem and everyone should have the same layout.
You will also, if you have "Eagle eyes", spot the following button on the side:
This button is a link to include the entire PlanetJudo feed on your mobile phone via the free widsets program. So if you like, you can get all the latest Judo blog news straight to your mobile! There are over 60 Judo blog feeds in there now, and I am always looking for more.
---
In other news, I head off to Bath on Friday for the EJU Coaches Seminar, on which I am taking a two sessions (1 half day) on Saturday where I am holding a Judo "Unconference", which will be interesting as I suspect few, if any, of the delegates will ahve been exposed to this distinctly IT type of event.
Then from Monday, for a fortnight, I am in Bath for my regular two week residential block. This is the penultimate block on my BSC/Level 5 course, with the pressure mounting to get my research project done before April next year!
So stay tuned, I shall continue my unbroken 4 year stint of blogging about the course at University of Bath, hopefully some of what I write will appeal to someone out there, if that person is you, please do drop me an email.
<<First
<Back
| 41 | 42 | 43 | 44 | 45 | 46 | 47 | 48 | 49 | 50 |
Next>
Last>>