This is the Judo blog of Lance Wicks. In this blog I cover mainly Judo and related topics. My Personal blog is over at
LanceWicks.com
where I cover more geeky topics. Please do leave comments on what you read or use the
Contact Me form
to send me an email with your thoughts and ideas.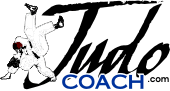 JudoCoach.com Blog by Lance Wicks
---
---
Here I am in Bath again, though not yet for the degree course... yet.
TeamBath are hosting an EJU Coaching Seminar, the 2nd Children's Training Camp.
Though I did not participate fully, I did have the privilege of facilitating an "unConference" which is a I.T. phenomenon which I wanted to try in a Judo context. But Before I talk about that a quick summary of what the camp has included.
1. Master-class in Schools Judo with Colin Small.
2. Tachi waza session with Matt Divall.
3. Technical Teaching System with Steve Withers.
4. The unconference with me, Lance Wicks.
5. Newaza movement with Katrina McDonald
6. Judo Games with Darren (Bob) Challis.
7. Master-class with Yuko Nakano.
8. Master-class with Matt Divall.
It is terrific to see the EJU and TeamBath hosting a two day event focussed on kids judo, after all a majority of most Judo associations are junior members.
For my part I ran the unConference, which lasted all morning (9am - about 12:25).
Now an unconference is something we do in the computer geek world, without going into details a unconference is an informal meeting of like minded people within a formal conference.
The session started with "Speed Dating", in which people got 3 minutes to meet another person and learn their name, their favourite kids TV show and talk about something Judo oriented.
After 3 minutes people rotated and repeated the process. It is a nice way of getting people talking and more familiar with one anther.
Next, people broke into groups to discuss something Judo specific that they wanted to discuss. The idea being that the speed dating round had allowed them to meet people who had similar areas of interest. Then people could discuss it within the context of children's Judo.
After this a quick coffee break was had before we returned and it was decided (by the group) to try a "hack". By which I mean we wanted to try and create something in a short period of time.
What we decided to try and create was a coaching system to deliver "education" via Judo, "Judo for Life". This came from the earlier discussions where independently almost all the small groups ended up discussing the less visible/tangible things we learn from Judo. Things like self-confidence, self-respect etc.
The "hack" was to try and create a system for teaching coaches how to teach these elements. The end product was two presentations on the two groups ideas on how to deliver this.
I tried to stream both presentations, but one failed. :(
But here is the first presentation, produced in approximately 30 minutes after long and passionate discussion.
It was an experiment and all in all I think it was a success, as if nothing else the coaches in the room had a whole morning of (often heated) discussion on how Judo is more than just a combat sport. This matches the interesting interview I had with David Matsumoto over on
www.thejudopodcast.eu
.
It was interesting that although there was debate about how to deliver a coache education system to deliver these elements, I don't thing there was any debate about the importance; the essential-ness of these elements.
I hope that everyone involved enjoyed the experience and gained something from the discussions. I know I really enjoyed watching the development of the theme and the coming together and dynamics of the coaches enthusiasm for the discussion.
My thanks to all involved! I really enjoyed watching it develop.
<<First
<Back
| 41 | 42 | 43 | 44 | 45 | 46 | 47 | 48 | 49 | 50 |
Next>
Last>>