This is the Judo blog of Lance Wicks. In this blog I cover mainly Judo and related topics. My Personal blog is over at
LanceWicks.com
where I cover more geeky topics. Please do leave comments on what you read or use the
Contact Me form
to send me an email with your thoughts and ideas.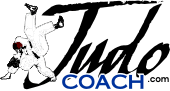 JudoCoach.com Blog by Lance Wicks
---
---
Mike, Gene from
www.the
judopodcast.com and I sat down a while back and had a conversation talking about the lecture I gave in April at University of Bath (and am giving again in August for the BJA).
Well it is now online over on the site. Take a listen over at
http://thejudopodcast.com/?p=357
If you want more my original post on this site about the lecture is here:
http://judocoach.com/blog/index.php?ent ... 326-043928
Or if you want to hear/see the lecture live, take a look here:
http://www.britishjudo.org.uk/home/cale ... =2008#2308
JUDO GAMES & DIGITAL NATIVES WORKSHOP - BJA COACH EDUCATION (REVALIDATION) COURSE - M07-08
TIMES : from 9.30am to 2.00pm.
VENUE : Walsall Judo Centre, Walsall, West Midlands.
ORGANISER : Joyce Heron.
CONTACT : 07967 773813 or email as below.
COST : £20.00 per candidate (cheques payable to BRITISH JUDO ASSOCIATION please).
APPLICATIONS : to Joyce Heron, 40 Waterfront Way, Walsall, West Midlands, WS2 9NH.
CLOSING DATE : 18th. August, 2008.

Course tutors for this course are Dave Elmore (Development Officer for University of Wolverhampton) and Lance Wicks who has developed "digital natives" which tackles keeping junior judo players interested through the use of computer communication - a new approach.

THIS COURSE IS SUITABLE FOR THOSE CANDIDATES SEEKING COACH REVALIDATION.
Email: joyceheron@britishjudo.org.uk



*** Note I did not invent the term "Digital Natives" I just applied it to coaching sport and specifically to our sport Judo.
<<First
<Back
| 39 | 40 | 41 | 42 | 43 | 44 | 45 | 46 | 47 | 48 |
Next>
Last>>