This is the Judo blog of Lance Wicks. In this blog I cover mainly Judo and related topics. My Personal blog is over at
LanceWicks.com
where I cover more geeky topics. Please do leave comments on what you read or use the
Contact Me form
to send me an email with your thoughts and ideas.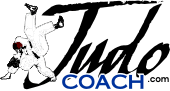 JudoCoach.com Blog by Lance Wicks
---
---
This week I had the opportunity to visit Camberley Judo Club and felt I should blog about it as it was really great. For the first time since I last visited the London Judokan, I had that "WOW, I'm here!" feelings. It's when I describe myself as being a "Judo Tourist", when I go somewhere and feel that buzz from the moment I arrive. That, hey this is cool, this is somewhere amazing.
For those of you who don't know Camberley, it has a special place in the history and hearts of British Judo. From their
website
:

Our record of success includes many Olympians, three junior world titles and medallists in the last four world championships. In total, 7 out of the last 13 World medals won by Breat Britain have come from Camberley based players.
It's permanent mat area and accommodation is home to and has been home to some of the best players Britain has ever produced.
On a personal note, I know three players who are/were "Camberley Players", Paul Jones, Steve Withers and current coach at Camberley; Luke Preston. I like all three guys, and have the utmost respect for all three's Judo and for them as people who have stayed in the sport beyond competition and are giving back to the sport in a big way.
Anyway.... I watched the junior session prior to the adults. It was interesting the level of physical conditioning included in the session. If you agree with the common argument that a large number of players entering the adult ranges of Judo are not prepared physically for the game; then the session was definitely going to prepare future players.
The adult session started with a game of touch rugby, flashing memories of the Judokwai in Auckland, New Zealand through my head. It was interesting stepping on the mat in my poor state of fitness with some serious players.
I suppose it supported the idea above that if you are not physically ready for the game, you are not going to win in Judo. I struggled to establish myself, could have done better if I had better strength and fitness I'd like to believe.
Sadly I'm a masochist (like all Judoka I suspect) and enjoyed it immensely!!
After the session I got to have a beer with Luke and Mark (Earle), it was great to sit and talk Judo with the man behind the club and the man beginning to carry the name forward. The Club and these guys are there working at the highest level in our sport, Olympic, and it was a pleasure and honour to be welcomed there.
So... thanks Mark, Luke and everyone there last Tuesday.
Lance
<<First
<Back
| 37 | 38 | 39 | 40 | 41 | 42 | 43 | 44 | 45 | 46 |
Next>
Last>>