This is the Judo blog of Lance Wicks. In this blog I cover mainly Judo and related topics. My Personal blog is over at
LanceWicks.com
where I cover more geeky topics. Please do leave comments on what you read or use the
Contact Me form
to send me an email with your thoughts and ideas.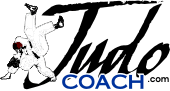 JudoCoach.com Blog by Lance Wicks
---
---
Okay... maybe the title is wrong and this is not a disaster. Maybe this is just the BJA succeeding in it's evil plans to assassinate "The World of Judo" (or perhaps I am just a conspiracy theorist).
Over on the BJA side they have released/launched "Technical Update"
http://www.britishjudo.org.uk/home/docu ... Issue1.pdf
which I think is supposed to replace Matside; the glossy magazine that (argueably) helped to kill Bob Willingham's "The World of Judo".
***Update: Okay, so this was not "Matside" the new magazine, it was a smaller coaching thing. Still the comments above and below remain valid.
Well, it's a complete mess. Go take a look. I think it was thrown together by someone from the 80's!!! It just looks terrible, the "articles" are tiny and pointless. I have no idea what they this was supposed to achieve.
Anyway...
I know I am a "BJA basher" (like a growing number of people), so I'm negative. But I am going to throw out some ideas here that could I think make this positive.
1) Drop the PDF format.
PDF just makes it harder for everyone involved, don't use it. Look, PDF is great if you have content you'd like maintain the style of the layout of a quality layout. This text is ugly as it is, so you would be better leaving it as another format, HTML anyone. Which leads to...
2) Turn it into a blog.
A blog would be index-able by Google. It would be able to be subscribed to via RSS, so people could get updates in their browser or RSS aggregator. It would also be able to be linked easily to in emails and from other websites. Of course I could include it on
www.planetjudo.com
where a lot more people would see it.
3) Expand the articles fully, so they have something more useful. Those snippets in the PDF are useless. Have the full information available in seperate posts (on the blog) share more, get more people.
There are three positive spins on "BJA Technical Update", see I am not always negative.
Lance
<<First
<Back
| 37 | 38 | 39 | 40 | 41 | 42 | 43 | 44 | 45 | 46 |
Next>
Last>>