This is the Judo blog of Lance Wicks. In this blog I cover mainly Judo and related topics. My Personal blog is over at
LanceWicks.com
where I cover more geeky topics. Please do leave comments on what you read or use the
Contact Me form
to send me an email with your thoughts and ideas.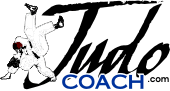 JudoCoach.com Blog by Lance Wicks
---
---
Today I was cleaning out my study (and in the process turning my home Dojo into a home office ) I came across a CD of photos from my days with Capoeria Scotland.
The photos (now on Facebook and Bebo) were from a workshop I organised with a Capoeira Mestre from Rio, Brazil. Back then, we were a small organisation, probably a membership in double digits, maybe 50 if we were lucky.
Yet we organised to have an expert instructor visit us from Brazil. We paid not only for the Mestre's flights but for his time also for the weekend. Hundreds of pounds were spent and obtained from the members. In Capoeira, workshops are really common, getting Mestres to come to workshops is common too.
In Judo, not so much.
I have been to Judo workshops, but with much less frequency than in Capoeira. It is something that a club is unlikely to do. Clubs are more likely to attend events from the National Governing Body; but unlikely to organise their own events. Why?
I think it is something that we could do better.
Thats it, goodnight
<<First
<Back
| 37 | 38 | 39 | 40 | 41 | 42 | 43 | 44 | 45 | 46 |
Next>
Last>>