This is the Judo blog of Lance Wicks. In this blog I cover mainly Judo and related topics. My Personal blog is over at
LanceWicks.com
where I cover more geeky topics. Please do leave comments on what you read or use the
Contact Me form
to send me an email with your thoughts and ideas.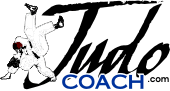 JudoCoach.com Blog by Lance Wicks
---
---
Dave, another of my colleagues at the University of Bath has a great blog on the go. And he has asked that I pimp it here. For him... anything!
So Dave is running the
Advanced Apprenticeship Judo Blog
.
The Blog is by Dave of
Wolverhampton Uni
and is following the AASEJUDO scheme. The AASE is to quote the website:
Advanced Apprenticeship in Sporting Excellence is for Judo players aged 16 to 18 who are seeking a future career in the sport. It combines education and training and players benefit from 16 hours of free high quality Judo training per week including a strength and conditioning programme. The remainder of the time is spent studying at college in a sports related qualification.
The blog started off with weekly summaries, but Dave is pulling out all the stops now and it is getting updates, pictures and as of this week videos too! So I have added the blog to
www.planetjudo.com
and I am following it via that and also have subscribed to the feed on my iPhone as I think it is great!
So, Dave there you are, I have plugged you blog mate! ;-) Keep it going and I hope Dale is ok.
Lance
<<First
<Back
| 35 | 36 | 37 | 38 | 39 | 40 | 41 | 42 | 43 | 44 |
Next>
Last>>