This is the Judo blog of Lance Wicks. In this blog I cover mainly Judo and related topics. My Personal blog is over at
LanceWicks.com
where I cover more geeky topics. Please do leave comments on what you read or use the
Contact Me form
to send me an email with your thoughts and ideas.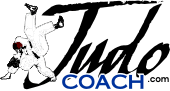 JudoCoach.com Blog by Lance Wicks
---
---
Taraje Williams-Murray wrote a post on
his blog
about some instruction work he has been doing at
ITC NY
.
The post is entitled "
Coaching IS Satisfying
". The title is curious, and maybe shows how an elite athlete's mind works perhaps. Taraje was/is as you know two-time Olympian. He is a fighter, a competitor and like his team member
Ronda Rousey
, he is transitioning from one life to another.
Taraje, is enjoying coaching and the title perhaps suggests that it is a surprise to him. Which is not surprising as to make it to the heights that Taraje has reached he will not have perhaps been able to explore Judo fully. So has perhaps never been exposed (with eyes clear of larger Olympic goals) to the joy and deep satisfaction of coaching.
I have stated elsewhere that I do not understand Judo people who have never fought in competition. I can't. I started fighting as a kid and have competed ever since, and still do occasionally.
Taraje has done what I regrettably did not, he has chased his own potential all the way to the Olympics, and done it twice! I can not understand what that is like, any more than I can comprehend what it is like to do Judo without ever competing.
But I have become a coach and I am still exploring Judo, this is Taraje's mission and I wish him well with it. I also hope that you all explore Judo fully in your own way.
For me, my exploration is in the research area, I am currently notating the matches of the Beijing Olympics (including some of Taraje's); Taraje alternatively is exploring coaching and seminars and DVDs, etc. Ronda is heading to school and to coaching.
Where is your personal exploration of Judo headed? Perhaps you are on a path to Area medals, perhaps to bigger medals than that. Maybe you, like
Mike Darter
are breaking earth on a new Dojo. Maybe you learning Kata, or becoming a referee?
The question is, what are you pursuing? What are you exploring? Have you chosen the path you want to take? Or has it chosen you? Research chose me, blogging and creating Judo websites chose me. But I am exploring it as much as I can and so should you!
In Taraje's post title, he states that "Coaching IS rewarding". So is any endeavour you give yourself to fully! Be it competing in the club champs or the Olympics, be it coaching kids or the next Taraje. Commit to something that your choose or that chooses you.
Lance
<<First
<Back
| 34 | 35 | 36 | 37 | 38 | 39 | 40 | 41 | 42 | 43 |
Next>
Last>>