This is the Judo blog of Lance Wicks. In this blog I cover mainly Judo and related topics. My Personal blog is over at
LanceWicks.com
where I cover more geeky topics. Please do leave comments on what you read or use the
Contact Me form
to send me an email with your thoughts and ideas.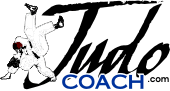 JudoCoach.com Blog by Lance Wicks
---
---
Hi all,
some of you are probably aware, I am delivering my talk on coaching Judo to "Digital Natives" (i.e. young people) this weekend at Dartford Judo Club, here in the U.K.
There are still seats available and I would love to fill them.
The talk is a variation on the one I gave as a keynote lecture at the University of Bath. I have updated it slightly to reflect some important changes since I gave it in Bath. One of the really nice things about delivering it this time is that many of my examples are now UK based clubs and coaches. Some in fact who have made changes to their methods as a result of the lecture in Bath.
The organiser let me know today that there are seats available, so please do book yourself in.
The day itself is split between myself and a Strength and Conditioning coach, so lots to catch up on I am sure.
Below are the details from the BJA website:
30 Nov '08 Introduction to Strength & Conditioning in Judo + Coaching Digital Natives - COACH REVALIDATION - (SO20-08)
TIMES : from 10.00am to 3.00pm.
VENUE : Dartford Judo Club, Cotton Lane, Dartford, Kent, DA2 6PD.
COST : £25.00 per candidate (cheques payable to BJA Southern Area).
APPLICATIONS : Please send completed form and payment to Alan Roberts at Dartford Judo Club to secure your place.
CONTACT : Alan on 07956 917576.
COURSE ORGANISER : Christ Doherty - RTO.
COURSE TUTORS : Dave Richardson and Lance Wicks.
Email: alanrobertsjudo@aol.com
Click here for entry form
<<First
<Back
| 34 | 35 | 36 | 37 | 38 | 39 | 40 | 41 | 42 | 43 |
Next>
Last>>