This is the Judo blog of Lance Wicks. In this blog I cover mainly Judo and related topics. My Personal blog is over at
LanceWicks.com
where I cover more geeky topics. Please do leave comments on what you read or use the
Contact Me form
to send me an email with your thoughts and ideas.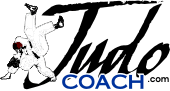 JudoCoach.com Blog by Lance Wicks
---
---
Hi everyone,
so tomorrow I head to Dartford Judo Club to deliver my talk on Coaching Digital Natives again to a different group of coaches. I am really looking forward to it, I have made a few small tweaks, but fundamentally the same message.
As part of the revisions I did this week for it, I looked at Facebook and realised that there was no Facebook BJA group... so I created one! (
http://www.facebook.com/group.php?gid=50714858472
)
I created it on the 26th and 3 days latter there are 112 members and 128 pending invitations! Facebook is such a powerful tool to communicate and pull people together and to help build a community. So... go join, now, go!
Still here?

Okay, so a couple of people (one in particular) sugegsted I look at a job the BJA has going (
http://britishjudo.org.uk/home/eventspr.php
) for a Events and PR Assistant. At first I just laughed (and laughed!).
But then I thought... hang on, I spend (far too much) time criticizing the BJA and their failures in just these areas. Specifically in using the internet, just check my previous posts.
It would be an interesting proposition to become an "insider". To do some work under the banner of the BJA. To effect some positive change within the BJA. Of course my outspoken-ness probably excludes me from the role. :-)
So....
What do you think? Should I put my name in the hat?
I would genuinely appreciate your opinion, please drop me an email to
lw@judocoach.com
and let me know what you think.
Lance
<<First
<Back
| 33 | 34 | 35 | 36 | 37 | 38 | 39 | 40 | 41 | 42 |
Next>
Last>>