This is the Judo blog of Lance Wicks. In this blog I cover mainly Judo and related topics. My Personal blog is over at
LanceWicks.com
where I cover more geeky topics. Please do leave comments on what you read or use the
Contact Me form
to send me an email with your thoughts and ideas.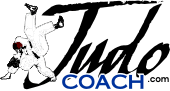 JudoCoach.com Blog by Lance Wicks
---
---
Today I am really pleased to be able to say that Danny Murphy has been appointed Hampshire Junior Squad Manager.
Danny I know via University of Bath, he is a colleague of mine on the BSc/Level 5 coaching course. I have also had the pleasure of having him mat side when I have fought. Danny is a World Masters silver medallist and a coach at the famous Budokwai Club in London.
Danny spent some time with me discussing his plans for the role before he interviewed for the role, and I think that the Hampshire Association has picked the right guy! He has the expertise and the mindset to develop players properly to progress into being Judo athletes when they get older.
So a virtual round of applause for Danny and to Hampshire, good things will follow!
<<First
<Back
| 32 | 33 | 34 | 35 | 36 | 37 | 38 | 39 | 40 | 41 |
Next>
Last>>