This is the Judo blog of Lance Wicks. In this blog I cover mainly Judo and related topics. My Personal blog is over at
LanceWicks.com
where I cover more geeky topics. Please do leave comments on what you read or use the
Contact Me form
to send me an email with your thoughts and ideas.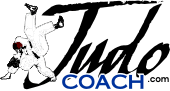 JudoCoach.com Blog by Lance Wicks
---
---
One night last week and all day today, I have helped out in a warehouse, packing boxes for Christmas. It has been an interesting experience which I think has a direct application to sport and to Judo.
On the first night, we had a specific number of boxes that needed to be prepared, to ship the next morning, else money would be lost. We had limited people, limited time and a big job to do.
The result was a
sense of urgency
, we had lots to do and we all had to work hard and fast to get the job done. We literally worked until our fingers bled!
Today, was a different situation. Much to do, but not the same time pressure. More people and less boxes. There was no real urgency as such.
The result? Most people worked less quickly.
Interestingly, two of us were working much quicker than the others I observed. Myself and one other guy were preparing boxes at about twice the rate.
Watching the other guy, he looked like he was in a hurry, I suspect I did too.
We had an internal sense of urgency. Inside our minds, we generated a feeling of urgency, despite there being no real urgency. The result was we worked harder and faster than our colleagues.
John P. Kotter
has written a book about this phenomenon, unsurprisingly called "
A Sense of Urgency
" (
Amazon UK
,
Amazon USA
), which covers generating a sense of urgency in a business context.
From a sporting/Judo perspective, I think the concept has two key areas of application.
1. Talent Identification.
As coaches, look for the players that can generate that sense of urgency naturally. Look for the players that do their Uchi Komi harder and faster than there peers.
2. Create the sense of urgency yourself.
Create situations that cause this sense of urgency.
Donald Latumahina
suggests the following strategies:
* Set a challenging goal with a deadline.
* Set a challenging deadline for a goal
* Set a minimum time to work on something
* Make yourself accountable
* See yourself to be in the losing side
* Be aware of potential danger
One I see and use all the time with kids is the third one, setting a minimum time to work. Tell kids they only have two minutes to practise a throw before demonstrating it and they'll work, try it.
The fifth idea is pretty great too, Bill Gates of Microsoft has applied this. Try randori where you say that one of the partners is down by Wazari and they have to get it back. To add more "pressure" give them a time limit.
So do your players have a sense of urgency, do you develop it in them?
Try it and let me know how you get on.
Lance.
<<First
<Back
| 30 | 31 | 32 | 33 | 34 | 35 | 36 | 37 | 38 | 39 |
Next>
Last>>