This is the Judo blog of Lance Wicks. In this blog I cover mainly Judo and related topics. My Personal blog is over at
LanceWicks.com
where I cover more geeky topics. Please do leave comments on what you read or use the
Contact Me form
to send me an email with your thoughts and ideas.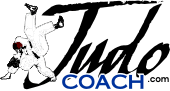 JudoCoach.com Blog by Lance Wicks
---
---
Hi everyone,
Christmas is over, and the calendar is firmly into January now. As such, I wanted to write a quick post to let you know about some of the ideas I have for this website and the blog for 2009.
1. More content.
The site has been neglected pretty much entirely except for this blog. At the end of 2009 I replaced some sections with the shops, which was a bit of a short-term measure.
One of my aims for 2009 is to add a lot more coaching resources and tools to this site. So I am thinking guidance for teaching and coaching. Tools to help your planning etc.
Some of this will be in the blog, but also some will be in the form of static pages.
2. More discussion.
Recently I have been toying with the idea of starting a semi-private forum or discussion list via this site.
Basically, I love debating Judo ideas. But I am increasingly selective about who I want to argue with. Perhaps it is because my favourite person to argue with (Daniel Lascau) is no longer available to me as he was when he attended University of Bath with me. :(
What I think I have in mind is a discussion list by invitation only. So I invite some coaches I respect, they invite others and it grows that way.
I also think a wiki on this site might be cool.
My thinking is that I want to make more of the content on this site an amalgamation of coaches ideas and views. So that the content is from a group of coaches and not just me.
So we might discuss a topic in the discussion list, then edit a Wiki entry together. The discussion might be viewable (maybe) and the Wiki would definately be viewable by everyone/anyone.
I think it has great potential, to help coaches converse and also to leave a legacy of great Judo content for other coaches.
3. Real world event(s)
Building perhaps on number two I would love to have some real world events organised around this site. So may be a coaching weekend? Meetups at tournaments? Workshops? Seminars? Lectures? Courses?
I am very blurry on this one. But would love to do more of what we did at the EJU seminar in 2008. Where we held a unconference, where we discussed a Judo topic and tried to create something out of the discussion. Even though that had mixed results, the experience really gave me a buzz and I just love the idea of doing some really unorthodox events via this website.
What do you think?
Well... those are the three big ideas for
www.judocoach.com
for 2009. I really REALLY want your feedback on them, drop me an email to
lw@judocoach.com
and let me know what you think please.
Lance
<<First
<Back
| 30 | 31 | 32 | 33 | 34 | 35 | 36 | 37 | 38 | 39 |
Next>
Last>>