This is the Judo blog of Lance Wicks. In this blog I cover mainly Judo and related topics. My Personal blog is over at
LanceWicks.com
where I cover more geeky topics. Please do leave comments on what you read or use the
Contact Me form
to send me an email with your thoughts and ideas.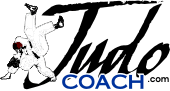 JudoCoach.com Blog by Lance Wicks
---
---
I spotted this YouTube video on the
http://www.Judoforum.com
website. It's important that we all understand the way the rules will be applied, so watching a video from an IJF A referee is a great opportunity.
For those of you who see this via an RSS feed and/or can't see the video here is the link to the youtube site:
http://uk.youtube.com/watch?v=Eo5B00nPgDA
Mike, Gene and I discussed the rules on their awesome podcast over at
www.thejudopodcast.com
which will be online soon.
I have some other resources I have yet to receive, I'll post about them once I have taken a look.
<<First
<Back
| 29 | 30 | 31 | 32 | 33 | 34 | 35 | 36 | 37 | 38 |
Next>
Last>>