This is the Judo blog of Lance Wicks. In this blog I cover mainly Judo and related topics. My Personal blog is over at
LanceWicks.com
where I cover more geeky topics. Please do leave comments on what you read or use the
Contact Me form
to send me an email with your thoughts and ideas.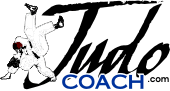 JudoCoach.com Blog by Lance Wicks
---
---
In a recent article in the BMJ (BMJ 2008;337:a2469 ), research (Soligard et al., 2008)⁠ was published showing that structured warmups prevent injury in both competition and practice sessions.
This study in Football (Soccer), suggest that a sport specific structured warmup of 20 minutes decreased the incidence of injury in athletes. The warmup included gentle running, increasing in intensity. It also involved sport specific rapid direction changing drills etc. the focus being on "
awareness and neuromuscular control during active movements
"(Brooks & Erith, 2008)⁠.
As Judo coaches, what is the take away?
This study suggests that we should be running structured warmups of around 20 minutes prior to training sessions.
The days of the "hey you guys warm up, have a stretch and let me know when you are good to go" are gone.
The warm-up used in this study was a three part warmup.
1.Running exercises at slow speeds combined with active stretching.
2.Exercises including jumping, balance and strength exercises (3 levels of difficulty).
3.Speed running with football specific movements including sudden changes of direction.
The study showed "
the risk of severe injuries, overuse injuries, and injuries overall was reduced.
".
Within Judo injuries to the knees, shoulders and fingers/toes are common (Daniel Barsottini, Guimarães, & de Morais, 2006)⁠, with Seoi Nage, Taio Otoshi and Uchi Mata being the main culprits. With this in mind, it would be sensible to ensure that a Judo specific structured warmup would include drills specific to these joints and these techniques.
It is also perhaps worth noting that the structured warmup used in the study, was provided by the international governing body for football Fifa. Perhaps the IJF could look into providing this sort of resource to the international Judo community.
Perhaps some of my colleagues (one in particular springs to mind), could be commissioned to produce such a resource on behalf of the IJF? And if not the IJF, perhaps for the EJU or BJA?
References:
Brooks, J. H. M., & Erith, S. J. (2008). Warm-up programmes in sport. BMJ, 337(dec09_2), a2381. doi: 10.1136/bmj.a2381.
Daniel Barsottini, I., Guimarães, A. E., & de Morais, P. R. (2006). Relationship between techniques and injuries among judo practitioners. Rev Bras Med Esporte, 12(1).
Soligard, T., Myklebust, G., Steffen, K., Holme, I., Silvers, H., Bizzini, M., et al. (2008). Comprehensive warm-up programme to prevent injuries in young female footballers: cluster randomised controlled trial. BMJ, 337(dec09_2), a2469. doi: 10.1136/bmj.a2469.
<<First
<Back
| 29 | 30 | 31 | 32 | 33 | 34 | 35 | 36 | 37 | 38 |
Next>
Last>>