This is the Judo blog of Lance Wicks. In this blog I cover mainly Judo and related topics. My Personal blog is over at
LanceWicks.com
where I cover more geeky topics. Please do leave comments on what you read or use the
Contact Me form
to send me an email with your thoughts and ideas.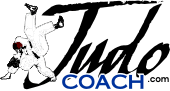 JudoCoach.com Blog by Lance Wicks
---
---
Today, the
www.PlanetJudo.com
went down, I don't know why. It sadly took down the site for most of the day (if not longer).
To resolve the issue, I ended up totally removing the software and installing the latest version (8.12) of the software that runs the site (www.moonmoon.org).
Whilst updating I have removed Taraje's twitter feed as it is not very Judo specific now days. I am "this close" to removing his blog feed as it is rubbish nowdays... just spam for his darn DVDs. Please let me know if you have an opinion one way or the other on that ok.
I also added a couple of blog sites, we are now up to 81 feeds. Not much longer to 100 perhaps?
I have been toying with the idea of putting a workshop together "Blogging for Judoka". What do you think? It'd be a practical workshop covering both the technical matters of setting up a site and also the theory.
I am considering the idea of an online session and also a real world session in London or such like.
Again, please let me know your opinions?
I'd be interested in both if you would be interested in attending such an event and also if we had costs to cover how much would be a reasonable fee for such and event.
Drop me an email ( lw
lw@judocoach.com
) and let me know what you think?
Lance
<<First
<Back
| 29 | 30 | 31 | 32 | 33 | 34 | 35 | 36 | 37 | 38 |
Next>
Last>>