This is the Judo blog of Lance Wicks. In this blog I cover mainly Judo and related topics. My Personal blog is over at
LanceWicks.com
where I cover more geeky topics. Please do leave comments on what you read or use the
Contact Me form
to send me an email with your thoughts and ideas.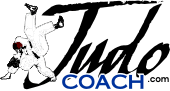 JudoCoach.com Blog by Lance Wicks
---
---
As the date for my little webinar on coaching digital natives approaches, I thought I would look at the sort of skills that Judo coaches in the new millennium shall need to best influence the players under our care.
Written Skills
With email and blogging shall be important activities in a coaches life. You will need to be good at writing and better yet have a good understanding of why you need to write well.
For me the best way to improve these skills is reading and writing regularly. Read other Judo coaches blogs (start at
http://www.planetjudo.com
and go from there), then write your own blog. You may also want to read a book or two on writing, "The Elements of Style" by William Strunk (
Amazon USA
/
Amazon UK
) is pretty popular, and not too expensive, give it a try.
For email, again read and write lots of emails. Get good at writing short, concise, clear emails that get the message across. There are plenty of guides to good email etiquette on the internet read some of them.
Audio Skills
Podcasting is the new blogging, at present there are only two Judo podcasts (
1
&
2
), how about starting your own?!
You will want to develop the speaking skills and the audio production skills to be able to create your own little Judo "radio" show. There are plenty of great tools to help you make a show;
Audacity
will do pretty much everything you need and it's free.

Video Skills
VodCasting (or VideoPodcasting) will be the new Podcasting. Much like audio, there are plenty of free tools out there to help you produce good video. Video production is trickier than audio but depending on what you are trying to achieve, not that "tricky". The webcam on your PC and a website like
Viddler
or
vimeo
or even
YouTube
might be all you need. A camcorder and a basic understanding of lighting will produce pretty good results.
Referencing (and linking)
In the internet age, we do not live in isolation, we are a community defined not by location but interests. Our interest is Judo and anyone, anywhere, can be part of that community and contribute. The most important skill may be the ability to acknowledge the contributions of others in the community. Learn how to reference (in the academic sense) and get good at managing your sources and link to them (or reference them) all the time and every time you build on someone else's efforts. Check out
Zotero
or
CiteUlike
or
Delicious
.

What's not on the list?Web design.
These two things are not important if you are a Judo coach. They are if (like me) you are trying to innovate with new ideas and methods.
For the Judo coach working day in and day out, you don't need these skills. The new Web 2.0 age is about digital content, not about having a flash website with all the bells and whistles. What matters is the quality and quantity of the content you produce. Focus on the skills to produce good quality content.
Webinar
The free Webinar on Coaching Digital Natives, is on February 4th, 8:30pm GMT.
<<First
<Back
| 28 | 29 | 30 | 31 | 32 | 33 | 34 | 35 | 36 | 37 |
Next>
Last>>