This is the Judo blog of Lance Wicks. In this blog I cover mainly Judo and related topics. My Personal blog is over at
LanceWicks.com
where I cover more geeky topics. Please do leave comments on what you read or use the
Contact Me form
to send me an email with your thoughts and ideas.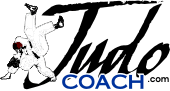 JudoCoach.com Blog by Lance Wicks
---
---
I am really pleased to say that another of my colleagues from University of Bath has joined the Judo blogging world. I have added the new blog to
www.planetjudo.com
already.
The new blog is called "My Dojo" and is over at
http://marcsdojo.blogspot.com/
. The author (Marc) is presently on the FdSC Sports Performance degree course in Bath. He is a pretty outspoken guy and posts regularly on the BJA forum, so I expect some posts that cause a ruckus! :-)
The first few posts are online, he starts with a introduction (of course) then follows with a post about Mike Tomlin the youngest coach to win the SuperBowl. The newest post is about Drugs in sports and Michael Phelps, some possibly unpopular view I think, so go take a look.
Enjoy!
<<First
<Back
| 28 | 29 | 30 | 31 | 32 | 33 | 34 | 35 | 36 | 37 |
Next>
Last>>