This is the Judo blog of Lance Wicks. In this blog I cover mainly Judo and related topics. My Personal blog is over at
LanceWicks.com
where I cover more geeky topics. Please do leave comments on what you read or use the
Contact Me form
to send me an email with your thoughts and ideas.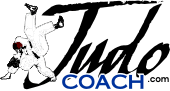 JudoCoach.com Blog by Lance Wicks
---
---
Each week as a Judo coach you decide what to teach the students who attend your classes. But how do you decide what to teach/coach? In this post I'll look at this area and the issues relating to selecting what to teach.
There are two primary methods of deciding what to teach. The first is to pre-plan your classes as a programme, with little if any variation. Each session is part of the larger programme and as such there is no customisation of session content. This method is common on short-term courses and is used extensively in corporate training such as in my professional field of I.T. Each time a course is run, the content remains for all intensive purposes the same, no matter who the students are.
The second method is to tailor the lessons to the students. Your sessions deliver content that is matched closely to your students. This method provides your students with training that matches their needs most closely, maximising the learning opportunity for your students. However, the effort required is considerably larger than with the first method. The other issue is that you need to have a good methodology determine what your students need from you.
To decide what to teach; you need to know what your students need to learn.
A method of achieving this is to assess their abilities in the various areas of Judo skills. In Sport Skill Instruction for Coaches, Craig Wrisberg identifies 24 areas that skill demands that you can use as a guide to assess your students requirements. They are broken down into 3 commonly identified skill areas: Technical, Tactical and Mental skills.
Wrisberg suggests identifying for each area both the importance and the proficiency level of the athlete(s). Once you have identified the area that your players need to work upon, you can plan you classes accordingly.
In a Judo context you might expand this also to include Judo specific assessment, such as Kumi kata, Tachi Waza, Ne Waza, etc.
You might want to give each category a score out of 5 for the proficiency and importance. After you have made these assessment you will have a clear picture of the areas where your players should work.
You can apply the "work on weaknesses" approach, or the "build on your strengths" theories of training based on these assessments. Although it seems most appropriate for the first approach.
This level of assessment and session planning is probably most appropriate for those coaches working with players in competition, rather than those coaches teaching in schools or club contexts. In these situations a standard format syllabus might be the best plan.
If you have an up and coming player in the club/class you might consider this level of assessment to help the player identify their strengths and weaknesses. This may help empower the player to develop their own training programme or at least be more aware of themselves as athletes.
Knowledge is Power.
Lance
<<First
<Back
| 27 | 28 | 29 | 30 | 31 | 32 | 33 | 34 | 35 | 36 |
Next>
Last>>