This is the Judo blog of Lance Wicks. In this blog I cover mainly Judo and related topics. My Personal blog is over at
LanceWicks.com
where I cover more geeky topics. Please do leave comments on what you read or use the
Contact Me form
to send me an email with your thoughts and ideas.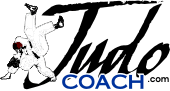 JudoCoach.com Blog by Lance Wicks
---
---
Marc, over at
http://marcsdojo.blogspot.com/
let me know about something that happened in Football (soccer) over the weekend.
Basically, a goalie (Ben Foster) attributed looking at images of opposition players on an iPod as helping him make a crucial save.
Foster is quoted as saying "
Just before the shoot-out I was looking at an iPod with goalkeeping coach Eric Steele and it contained images of Tottenham's players taking penalties.
". (
Daily Mail
)
For me this is great validation for some of the ideas I have been promoting via this blog and more so via my "
Coaching Digital Natives
" talks and webinar.
Technology
IS
changing the way sport is coached. You as a coach need to get "onboard" and start learning how technology can help your players.
Videos on an iPod is one easy way. here in the UK Judo scene there have been efforts made to use Archos media players to show players video footage. In Germany, DVDs are made for each weight category showing the German players what their opponents techniques are.
The interesting thing about Ben Foster's story in part for me is also that he received coaching just prior to the shots being made. Sounds like the goal keeping coach came on the field and showed Foster stuff on the iPod.
This is entirely opposite to the trend in Judo, to remove coaches from matside. In Foster's case, he is a fulltime professional elite athlete.
He received coaching and information during the game and it affected the result of the match. For me, Judo is the same. One word from a coach matside might be enough to change the way the player performs.
If, and to some degree this is a big
IF
, Judo is a sport, and performance is the goal, then allowing coaching and technology to advance and improve performance is what we need to do. Not remove coaches and technology from the sport.
It will be interesting to see how Judo progresses with coaches removed from matside. More importantly it will be interesting to see how matside coaching changes.
Of course... seeing as coaches are now being removed from matside, we shouldn't expect any innovation in coaching matside in Judo... shame.
Lance
<<First
<Back
| 26 | 27 | 28 | 29 | 30 | 31 | 32 | 33 | 34 | 35 |
Next>
Last>>