This is the Judo blog of Lance Wicks. In this blog I cover mainly Judo and related topics. My Personal blog is over at
LanceWicks.com
where I cover more geeky topics. Please do leave comments on what you read or use the
Contact Me form
to send me an email with your thoughts and ideas.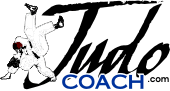 JudoCoach.com Blog by Lance Wicks
---
---
Hi everyone,
well week one is over pretty much. I sit here in my student accommodation reflecting on a busy week, a busy week to follow and many busy weeks to follow that! We have a mere 17,000 words to write between now and May 15th.
I started the day by working on my "Managing Marketing" assignment (rather than my research project for a change), which turned out to be a good thing as it broke my negative cycle a little and I actually got some good work done.
The first lecture of the day was Dave Southby of
www.happidojo.com
on "Applying health and fitness marketing to Judo". Dave is a BJA Technical Officer and had/has some good ideas. Lots of good words on setting up clubs and how to make them viable ventures that don't rely on a single person. Lots of good ideas.
He spoke about the importance of situating your club near/within the areas with large numbers of under eleven year olds. The main "consumers" of Judo. He also commented on the length of time the average new BJA member remains in Judo, a mere 12 months or so. He spoke also about ideas to tackle this.
If I was to sum up Dave's talk in a word it would be the word "Evolve". As in evolving new methods and importantly evolving people. So evolving volunteers, players and the club itself.
The second lecture was with Jane Bridge about our managing the performance athlete assignment. In this assignment we must consider the changes to the qualification system for 2012 and how this may alter the dynamics of a Judo programme. We were fortunate that one of our class members is Densign White, who is BJA Chairman, an EJU sporting directory and also involved in the British Olympic Committee(Association?). So knew a huge amount the more intricate parts of the qualification system. We had a good long discussion about various hypothetical scenarios for Britain and the EJU and of course for other nations Like New Zealand and the OJU.
We talked about what the qualification belonging to the player not the nation might affect the relationships between athletes, coaches, managers, associations, national programmes, continental unions too. Also we talked about the introduction of prize money and how it too might affect things. It was an interesting discussion about a rather complex subject, very enjoyable.
Our final lecture in the afternoon was with Yuko Nakano, who presented a great talk about the lifestyle of a Judo athlete in Japan. She shared with us much about how all levels of Japanese Judo work, from Junior High School to Elite A players. We learned about the locations that players trained (company teams, universities, etc), the differences between the systems.
It was probably my favourite lecture of the day. She gave us real insights via hard facts about what the Japanese system is actually like. Now myths or vague ideas and impressions. It was good reliable information with evidence to support what she was saying. The mix was just right, personal experience, general information and some hard specifics.
It is a very different system to the UK obviously. I found it very interesting that the elite players worked, maybe only a few days a week and maybe only a few hours per day they work. But they worked, they gained work experiences and skills. I wonder if this means that when they retire from Judo they have an easier transition as they have done office or other work and can simply expand it from a small subset of their activities to the majority.
There is a train of thought that also says that the working gives them opportunities to develop in different areas like management and decision making, which perhaps makes them better Judoka.
We also looked at the scale of the Japanese Judo system and to say it is impressive does not do it justice! We are talking about elite athletes all having two coaches allocated to them, both in terms of coaching resources and financial resources. Of course there is the matter of money, basically an elite Japanese Judoka is "sorted". They have a job (with salary) they have free accommodation and little/now living expenses. They also receive funding from the JOC. There is also the advantages of being a celebrity and the potential earnings from that.
Another element of Yuko's talk was to cover the training of the Tokai Sagami high school Judoka. Which I shall summarise here:
6:10 – Running
7:20 – Tidying dormitory
8:00 – go to school for breakfast
8:30 – 3:30 Attend school.
3:40 – go to Judo
4:00 – 7:00 Judo training.
8:00 – Evening meal, then return to dormitory.
This would as per the norm in Japan be a 6 or 7 day week. Where I trained in Japan the high school operated a 7 day week followed by a 6 day week. With one day off before starting a 7 day week again.
What was quite interesting was that this rough schedule was pretty consistent from Junior high school onwards with very little difference between junior high and even the elite level. The company players were running in the morning and doing approximately 3 hours of Judo everyday in the afternoon/evening.
Prior to Junior high, students were/are exposed to a variety of activities, but specialisation in Judo starts at about 13 at which point it is Judo almost every day. It is interesting to compare this to the UK system(s) and consider the theories around athlete development.
Fascinating stuff, presented really well by Yuko! THANKS!
<<First
<Back
| 24 | 25 | 26 | 27 | 28 | 29 | 30 | 31 | 32 | 33 |
Next>
Last>>