This is the Judo blog of Lance Wicks. In this blog I cover mainly Judo and related topics. My Personal blog is over at
LanceWicks.com
where I cover more geeky topics. Please do leave comments on what you read or use the
Contact Me form
to send me an email with your thoughts and ideas.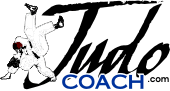 JudoCoach.com Blog by Lance Wicks
---
---
Hi everyone,
Well, it is Saturday as I sit here and type this up, I wanted to give myself some time to think about the experiences I have had attending the University of Bath Foundation & BSc course.
If I were to sum it all up in a single word, that word would be...
AMAZING
!
Since April 2005, I have been improving myself as a Judo coach and as a person by attending the course twice a year and working on assignments in between.
It is I confess a little bit of an anti-climax so far, mainly because we still have a HUGE amount of typing to do before the end of the course proper. It may also be an emotional response to the end of the course. There is no carry on course, perhaps a PHD option, but no more tutored blocks, no more lectures, no more two weeks twice a year hanging out with the best Judo people you can imagine!
This year I had the great pleasure of giving a lecture to the students just starting on the foundation degree.
The plus side for me was that it gave me a chance to meet and talk to people just starting down the path I have trodden. Which meant I tried to help them with some things I have learned and it also allowed me to meet and get to know them, a great privilege. They are just like I was, just realizing that the course is more than mere assignments, more than just throws.
It is about spending time with like-minded Judoka, people who want to improve themselves and the Judo they are involved in. It is about meeting and learning from one another and from the lecturers.
It is about discovering where you fit in the Judo world, about finding out where you can help, where your passion extends, beyond the mere physical aspects of Judo.
For me the Bath course has been a revitalization of my personal Judo.
I am a better person for doing the course, I am a better Judo Coach, I am more deeply involved in Judo and doing more to try an improve Judo.
I know more about Judo as a Sport and most importantly about how Judo is a even more important part of my life.
I also realise that performance Judo is an important part of the bigger picture of Judo.
The process of working to be the best athlete, is a process of self-improvement, which is what Judo is all about right?
I have also had the great honour of meeting many elite Judo athletes; World champions, Olympic champions, Continental and National champions. And you know what, they are some of the most amazing people you can ever meet. And you know what, they are good people and they are doing good work, they are working to try and improve the world they inhabit. Again, is that not the point of Judo according to some of the writings of Jigoro Kano?
The same is true of the coaches I have met. These are people that are totally dedicated to helping others.
I have spent the last 4 years blogging about the course and I have not tried to sell it to anyone other than through my experiences.
And here is where that changes! I want to spend the remaining paragraphs encouraging you (yes you dear reader) to apply to do the course.
The foundation degree (
http://www.bath.ac.uk/sports/foundation/judo/index.html
) is the best coach education opportunity you can imagine. You will learn all about Judo, from the historical origins of Judo and Kata through to the very latest techniques and training principles.
You will learn from Judo and non-Judo lecturers. You'll come out of it understanding about Judo and sport science and much more.
If you have been reading this blog for a while, then you should apply because you'll know how much I have loved attending Bath.
You will love it too I am sure.
Click through to
http://www.bath.ac.uk/sports/foundation/judo/index.html
where you can learn more about the course. You can download the application form (
http://www.bath.ac.uk/sports/foundation ... 202008.doc
) and thats all you need to do. Hopefully you'll make it onto the course and you'll be able to grow like I have.
Some folks don't think they are of high enough level to attend, or of too high enough level to attend; this is not true!
Sign up and learn! Do it NOW!
Any questions, give me an email (
lw@judocoach.com
) or contact the course leader Mike Callan (
M.J.Callan@bath.ac.uk
).
Lance.
<<First
<Back
| 23 | 24 | 25 | 26 | 27 | 28 | 29 | 30 | 31 | 32 |
Next>
Last>>