This is the Judo blog of Lance Wicks. In this blog I cover mainly Judo and related topics. My Personal blog is over at
LanceWicks.com
where I cover more geeky topics. Please do leave comments on what you read or use the
Contact Me form
to send me an email with your thoughts and ideas.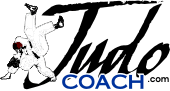 JudoCoach.com Blog by Lance Wicks
---
---
I am really happy today!
Today received a letter from the University of Bath saying I have been accepted onto the "Transformational Coaching programme" with Brian Ashton, former England Rugby Union, Head Coach. A man I have met several times now and have the utmost respect for.
Below is a small outline of what the programme is all about:
I shall, over the next 27 months, be mentored and participate in a series of 9 interactive coach workshops, underpinned by a guided e-learning programme along with 14 other coaches.
The objectives of the programme are to:
• To educate coaches regarding the developmental aspects of elite performance
• To provide development opportunities for emerging coaches to develop the skills and knowledge needed to
coach effectively in a high performance environment
• To produce a coaching environment that better equips athletes to move into elite programmes.
• To create a 'community of practice' in the South Wet that will support the development
of the next generation of emerging high performance coaches
Subjects covered will include:
• Understanding the role of the coach: De-constructing & re-constructing coaching
➤ Coaching power
➤ Practice & Praxis
➤ Role play
• Support services
• Knowledge and its use
• How we come to know
• Coach-athlete interactions
➤ Teaching and learning
➤ Ownership of learning and performance & athlete responsibility
➤ Communities of practice
➤ The teaching environment & learning experiences
• Philosophy: Principles of performance
• Physical communication
➤ Presenting the problems in your sport
• Game sense
The programme is run by the South West Talent Development Centre, a joint initiative between the University of Bath and Sport England.
Transformational Coaching is a professional
development programme for coaches. Led by Brian Ashton, the University of Bath's Director of Coaching and employing
his philosophy of doing Something Completely Different, the Transformational Coaching programme is designed to
develop capability as opposed to just teaching the 'best way' or providing 'good practice'. The course aims to increase
the effectiveness of coaches in understanding and creating dynamic high quality training environments that nurture
emerging performance athletes by equipping them with the tools to accurately identify and effectively deal with the
barriers to performance.
This makes up for several knock-backs i have had lately! Shame in particular I didn't get a certain coaching job as I think the Transformational Coaching programme and that role were a perfect match. Ah well!
Looking forward to the first session in July.
Wanna know more?
Here is the PDF about the programme!
<<First
<Back
| 21 | 22 | 23 | 24 | 25 | 26 | 27 | 28 | 29 | 30 |
Next>
Last>>