This is the Judo blog of Lance Wicks. In this blog I cover mainly Judo and related topics. My Personal blog is over at
LanceWicks.com
where I cover more geeky topics. Please do leave comments on what you read or use the
Contact Me form
to send me an email with your thoughts and ideas.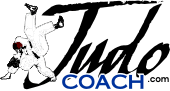 JudoCoach.com Blog by Lance Wicks
---
---
This year I was able to attend the World Judo Championships in Rotterdam, Holland; in this post I want to talk a little about the event and the British teams performance there.
So... the event.
The 2009 World Judo Championships were fantastic! I sadly only managed to stay for two days, but enjoyed my time there. I attended the research symposium the day before and watched the competition with interest.
The Judo on display was, as you would expect, of the highest quality. The skill of the Judo athletes was amazing, the physical condition was amazing too. There were many many Ippons, especially in the earlier rounds where there is a bit more of a mismatch in level. But even the final block had many Ippons and wonderful throws.
The atmosphere was great (and seemingly got better on the weekend), the Dutch organisers put on a good show and it ran smoothly and the extras around the venue were good. Flags on streets advertising the event, posters all over town, big deal for a big deal.
It was good to see the event manager for the Judo at the London 2012 Olympics in attendance, I hope some ideas were gained.
The British Team.
First up, Karina Bryant won Silver! This is her 7th World medal ( see
http://www.camberleyjudo.co.uk/2009/08/ ... rotterdam/
for more ), which is an amazing feat!
Sally Conway gave UK, the next best result.
And there were some good performances amongst the team, despite the result.
And here is my issue...
Margaret Hicks (performance director), is quoted on the BJA website as saying that the team is
'..."on the right track" in the build-up to the London Olympics...'
which is a scary thought don't you think?
The BJA website also states that the target for the World Championships was two athletes in the top 8. Now at the last worlds in 2007, Britain got 7 athletes in the top 8, and 2 medals. Prior to that in 2005 Britain got 4 athletes top 8, and 3 medals.
So the question is what has changed that required such a drastic lowering of expectations?
Especially when you look at the 2012 target, how can the BJA have a target of 2 athletes in top 8, especially when Karina Byant is a multiple medalist at World level?? Also on the team was Peter Cousins, who in 2005 made the second round and in 2007 got a silver medal!
Lets talk also about Sarah Clark, who has been the top performing Brit this year (until Karina's medal on the last day). She was on the team and without going into deep analysis won silver at the Europeans this year.
When you have three athletes there alone that one would have expected to make top 8. Then there is Sally Conway who won the German Open in July, got 5th at the Tornoi de Paris. Ashley McKenzie got second at the German Open too. Colin Oates got 5th at both the German Open and Tiblisi World Cup. Winston Gordon got 7th at the last worlds, and 5th at this years German Open.
To me I would have expected a target to be a little more than 2 athletes in top 8! To me, that target was far too low, to the point of insult.
As it turns out, the target was only just achieved thanks to Sally Conway and Karina Bryant. I worry about this also, as I don't think it is a lack of talent or ability.
My first warning sign was observing the GB team arrive on the first day. I saw two memebers (not athletes) arrive by Taxi and walk around the building. A few minutes later a gaggle (maybe 7-10 people) of GB team members walked back around that corner and into the venue building. A few minutes later, they all trapsed back again.
Now... I am not privy to the inner working of the GB team, but to me I saw two people arrive on their own (late??). Then I saw a team that did not know where they were supposed to be, or what they were supposed to be doing, or when.
Now, this is just what I saw, I am biased and it may have been all good and fine.
This was in stark contrast to the Japanese team that were slickly managed and organised. They had a lady who seemed to appear magically 5 minutes before the team. She was obviously the team manager/administrator/logistics person.
Next we have (and I have argued this one on the BJA forum) the complete disaster which was the BJA coverage of the event... or lack of coverage.
Basically, they did not have anyone updating the website. They had one two day update on Friday, then another today on Tuesday (after the bank holiday weekend); which was basically only about Karina.
DIRE!
The BJA was one of the few major countries that did not update their website. My feeling is that the BJA should have had at least one person in Rotterdam whose sole role was to update the website so the membership, press, etc could get some darn info!
Whilst I sent some updates and met the lady from USA Judo who was updating their website with pictures, updates. She posted realtime info
via Twitter too.
Returning to the team performance...
It is worth considering the status of GB Judo. We have moved to a centralised system based at Dartford under Patrick Roux and Jane Bridge.
Now consider that the two people who managed to get GB the result they needed (for funding as the BJA website states), are from Edinburgh and Camberley. These are two areas that have performance programmes that have been in conflict with the BJA plan. Scotland have basically told the BJA that they are not going to Dartford. Todays web story does mention the TWO training centres. Since when was two centres part of the plan? Has it changed?
If so, what about Camberley? Camberley being home to 3 members of the Worlds team, perhaps it should be the third training centre?
Now. I am not saying I think Dartford is bad, nor that the team in Dartford is bad. I have all the respect in the world for Jane and Patrick. Some of the support staff I have alot of time for them too. I might have respect for others too, if the BJA ever told us who they are hiring.
But... is Dartford right for British Judo right now? For a team that needs to be ready for the 2012 games?
Other Sports and Judo?
In recent weeks, we have seen the World Championships in Swimming, Athletics and Judo. The GB teams in both Swimming and Athletics had great success and had young players who really looked like they might be good for 2012. British and even world records fell like skittles. Personal bests seemed to be set by every member of the GB teams.
And in Judo we had.... one big performance, Karina equalling her silver world medal against one of the best players in her generation. The rest of the team failed to medal and a majority failed to win a fight.
I am not having a go at the athletes, I am having a go at the performance management team.
The British teams performance has been poor, not just in this event but at Beijing and prior to that. We have been given excuses and talk of foundations etc. Which may well be the case, but the harsh reality of sport is winning is everything and British Judo is not winning.
What worries me is that British Judo is on a path, one that is failing to show signs of light. It is getting worse, performing at lower levels than in the past. Remember those stats from above, this is the worst performing team in the last 3 world championships.
In other sports I think we would have seen heads roll after Beijing, we would have seen heads roll after the europeans, we would be seeing them now... but we won't I don't think.
We are now scarily close to 2012, and I can see a painful week of Judo in August 2012. Do we want a week like we have had in Rotterdam? Will Karina be there to save British Judo?
Time is running out and yet there does not seem to be any accountability in British Judo for the failures. The centralised system in Dartford is unpopular amongst many people, big and small.
Is now the time for GB Judo to take a good long look in the mirror and decide if they genuinely think that they are going to get success in 2012 under the present regime? Or is it time for a last minute change of course, it is possibly too late already, but a radical change I think is still possible and possibly could bring success.
Is it time for GB Judo to give up on the Dartford experiment and invest its precious resources in Camberley and Edinburgh? Is it time to allow those two centres to dictate the direction?
If not, what changes need to happen within the programmes to turn things around and to get the increasingly disillusioned membership back onboard?
Time will tell.
<<First
<Back
| 20 | 21 | 22 | 23 | 24 | 25 | 26 | 27 | 28 | 29 |
Next>
Last>>