This is the Judo blog of Lance Wicks. In this blog I cover mainly Judo and related topics. My Personal blog is over at
LanceWicks.com
where I cover more geeky topics. Please do leave comments on what you read or use the
Contact Me form
to send me an email with your thoughts and ideas.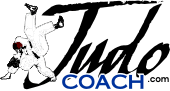 JudoCoach.com Blog by Lance Wicks
---
---
I have just finished watching Sir Martin Sorrell speak at the
International Olympic Committee Congress in Copenhagen
. His talk was on the digital revolution and is from his perspective as Chief Executive of a worldwide
marketing company, WPP
.
The talk itself is dry and very corporate, but the underlying message is one that we in sport need to understand and get ahead of the curve on. Especially we Judo people.
For me the talk was in a way great ego-boosting stuff.
Sir Martin Sorrell basically validated everything I shared in my "
Coaching Digital Natives
" talk.
The perspective was/is very different but the message is the same. The world has changed, young people are different and if you/we don't change; you are doomed to obscurity.
Since I gave the first
Digital Natives talk back in March 2008
things have moved on a bit. For example, the BJA have started getting into the fray this year. They now have a
facebook page
(in fact that one in addition to
my ORIGINAL BJA facebook group
),
BJA Youtube
videos and a
BJA twitter account
.
They are taking babysteps, but every journey starts somewhere and to use another analogy its better to come to the party late than to miss it all together right?!
So, back to the IOC congress; I suggest you visit the
IOC page and its videos
. The talks are long, very dry and high level corporate... but if you have an interest in the future of sport, it is must see stuff.
Lance
P.s. Huge thanks to
http://twitter.com/judobob
for giving me the "heads-up" on the IOC congress video stream.
<<First
<Back
| 19 | 20 | 21 | 22 | 23 | 24 | 25 | 26 | 27 | 28 |
Next>
Last>>