This is the Judo blog of Lance Wicks. In this blog I cover mainly Judo and related topics. My Personal blog is over at
LanceWicks.com
where I cover more geeky topics. Please do leave comments on what you read or use the
Contact Me form
to send me an email with your thoughts and ideas.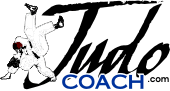 JudoCoach.com Blog by Lance Wicks
---
---
So, regular readers will have noticed I whinge alot about the state of the BJA website and as per my last post, about the rubbish clib list system they have on their website.
So... I decided to do something about it!

So I can introduce to you all "DojoList".
DojoList is a small piece of web based software that allows you to easily create a list of Dojo. It runs on pretty much any webserver and automatically does the following:
* Store the list in a open XML format
* Store the list in KML format for GoogleEarth.
* Show the list in HTMML
* Show the list as an embedded map
DojoList is Open Source, which means that you (yes you) can use it for free. You can take the software and install it on your own server. You can change the software and make it match your specific needs. Did I mention it was free?
I have licensed it under a AGPL license, which states all this in legalese, but the summary is that you need can use it pretty much as you like, but you need to share any improvements you make back to us/me.
Now, you can find the software at
http://github.com/lancew/DojoList
where you can grab it via Git if you are technical. I'll create a .zip file soon for the rest of you.
If you want a test drive, try it out at
http://www.lancewicks.com/dojolist/
where I have a test installation running. Please take a look and let me know what you think of it. Specifically, I'd like to know what is missing for you. If you had it installed it yourself, how would you use it? What would you need?
If you like the software, and would like some help let me know. I would love to help you get it running. I'd like that as it'll help me test the system further and make it better and better.
So...
One less excuse for the BJA or you to not have a list of Dojo.
Enjoy!
:-)
<<First
<Back
| 19 | 20 | 21 | 22 | 23 | 24 | 25 | 26 | 27 | 28 |
Next>
Last>>