This is the Judo blog of Lance Wicks. In this blog I cover mainly Judo and related topics. My Personal blog is over at
LanceWicks.com
where I cover more geeky topics. Please do leave comments on what you read or use the
Contact Me form
to send me an email with your thoughts and ideas.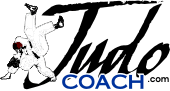 JudoCoach.com Blog by Lance Wicks
---
---
Dr. Mike Callan
of
JudoSpace
pointed me at this terrific video clip.
It is a trailer of sorts for "Be Strong, Be Gentle, Be Beautiful."A in progress film about Keiko Fukuda.
In 1934, at 21 years of age, Keiko Fukuda embarked on a long journey with judo as her vehicle. This path meant giving up marriage, family, and her Japanese citizenship. She has endured war, discrimination, and crossed oceans, to become the highest ranking woman in judo history. She is the last living link to judos original history. Today at 96, she still teaches judo three times a week, and through her gentle soul she exudes wisdom and inspiration to all who come in contact with her. Be Strong, Be Gentle, Be Beautiful, is an hour-long documentary film about Keiko Fukudas inspirational journey. The film will be released summer of 2010. Please visit our website at:
www.flyingcarp.net
Given the recent and very sad loss of Rusty Kanokogi, it is great to hear that someone is capturing some of our Judo history.
They are looking for funding I understand to finish the film; so if you have any ideas to support this project, please visit their site and contact them. You can also donate via this website:
https://secure.groundspring.org/dn/index.php?aid=10065
<<First
<Back
| 18 | 19 | 20 | 21 | 22 | 23 | 24 | 25 | 26 | 27 |
Next>
Last>>