This is the Judo blog of Lance Wicks. In this blog I cover mainly Judo and related topics. My Personal blog is over at
LanceWicks.com
where I cover more geeky topics. Please do leave comments on what you read or use the
Contact Me form
to send me an email with your thoughts and ideas.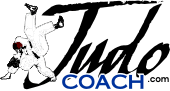 JudoCoach.com Blog by Lance Wicks
---
---
Hi all,
so I have not had much to write on the blog as Judo-wise it has been quiet. Half-term break here in the UK along with "issues" with Dojo/Mat space at HMS Collingwood have meant I've not been coaching. Also, I have been away ALOT with work.
So on Monday I attended another club up near Manchester; the Wilmslow Judo Club.
It is good for a Judo coach to observe another coach in action, something I think we do too infrequently. As I had little else to do (except be bored in the hotel), I went along early and watched the Junior session, before participating in the Adult session.
The Junior session had somewhere in the region of 40 kids and the adults 20 or so. Good numbers. Watching the kids session i made a note that there was very little actual playing of Judo being done. There was mainly instruction and practising of these techniques.
Now my initial reaction was that I felt there should be more actual playing of the game that is Judo. The train of thought being, if we want kids to like doing Judo, we need to let them play Judo. If kids play Judo and love it, then they'll continue. If we have them not playing Judo and they love it, then what happens when they get older and need to play Judo more?
BUT...
the club was obviously popular. And the kids seemed to be enjoying it well enough. So, is playing Judo needed for Kids Judo? The session I watched was mainly tuition, not games or things like that. Literally, technique for almost the entire session.
So, not just the, whole session of games babysitting action we get in Judo sometimes. Which is another style of kids Judo. Anyway... so these kids were getting intense learning/instruction, little fun and games, and little or no time playing at Judo. But the class was full and energetic.
Now, Wilmslow is a very well off neighbourhood, the Aston Martin garage there sells the largest number of vehicles of any in the UK and lots of celebs and footballers live there I gather.
So, is this class successful because of the socio-economic situation of the families? Presumably the kids attend good schools and get good grades, so are used to concentrating, learning, rehearsing, etc.
I am guessing and trying to find meaning here, I would be interested in your perspectives on this.
If we propose that Judo classes need to be different to match the socio-economic (or other variable); then perhaps Judo coach education and Judo syllabus needs to factor this in.
Marc (
http://marcsdojo.blogspot.com/
) and I have discussed this before. He teaches at a leading private school here in the UK and that has been the topic of talks we have had. I think there is a valid point to be considered; if we teach in different scenarios, I suggest we need to teach in different ways.
This idea is not one that flashed up at me in Wilmslow I confess.
I coach presently at HMS Collingwood, where I have only adults who are all fit. They have to have annual fitness tests to stay in the Navy. I coach these sessions very differently to the kids only session I teach on a Monday at Alresford Judo Club.
I also obsess over elite Judo, which again is a different context. In that scenario all the "students" are above average fitness, they are also all focussed on the sport aspect of Judo. They want to win and train more than most Judo people. They are (and this is a key difference) ofen performing at a higher level than their coaches can perform. Be that the coach has never been at that level, or are no longer at that level.
George Kerr, some years ago at a session at Edinburgh University Judo club, spoke about how the Judo athletes of today would in his opinion wipe the floor with athletes of his time. He highlighted the higher levels of fitness, strength, preparation, support etc. athletes have now. Also Judo has evolved considerably over the years in terms of technique and style of fighting.
What this means as a coach is that you need to have respect for players. You need to accept the fact that they are better than you are/were. That your role is not to make them as good as you, but to make them better than you.
As coaches we need to avoid the temptation to turn those in our sessions into younger versions of ourselves. I think most coaches have seen examples of players being trained by a coach and seeing the player fight more and more like the coach.
What we see less often, is coaches helping develop unique players. To help the player create themselves rather than drilling them into an image for them that the coach has.
As coaches, we need to allow our players understand what we are trying to impart to them. We need to help them cherry pick the ideas and principles that work and work for them, rather than just making them parrot what we know to be good Judo.
Going full circle, is it good that a kids class be entirely instruction? Coaches telling kids what Judo should be. Perhaps at this level too, we need to respect the kids and allow them to learn good Judo in a similar way to elite athletes?
Can someone do a long-term study and tell me please.
;-)
<<First
<Back
| 16 | 17 | 18 | 19 | 20 | 21 | 22 | 23 | 24 | 25 |
Next>
Last>>