This is the Judo blog of Lance Wicks. In this blog I cover mainly Judo and related topics. My Personal blog is over at
LanceWicks.com
where I cover more geeky topics. Please do leave comments on what you read or use the
Contact Me form
to send me an email with your thoughts and ideas.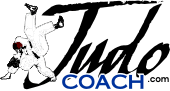 JudoCoach.com Blog by Lance Wicks
---
---
Today, Hampshire Judo Association hosted Hertfordshire in a series of team matches. Danny Murphy the Hampshire Junior Manager organised the great event and I took some video.
Below is the first rough highlights reel for your enjoyment, I hope you like it!
The video is currently on the front page of
http://hampshirejudo.org.uk/
for those following this blog via newsreaders that remove the video.
Congratulations to all those who competed, and thanks to all those who volunteered their time. Specifically Nikki & Paul.
Lance.
P.s. Congrats to the OKCDT who fought this weekend also, over in the USA! I have seen some nice videos of throws from them already!
<<First
<Back
| 15 | 16 | 17 | 18 | 19 | 20 | 21 | 22 | 23 | 24 |
Next>
Last>>