This is the Judo blog of Lance Wicks. In this blog I cover mainly Judo and related topics. My Personal blog is over at
LanceWicks.com
where I cover more geeky topics. Please do leave comments on what you read or use the
Contact Me form
to send me an email with your thoughts and ideas.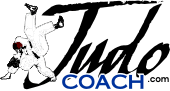 JudoCoach.com Blog by Lance Wicks
---
---
Hi All,
in October I am organising an trip to the USA (from UK) to attend the Heartland Judo Tournament in Oklahoma City, USA.
The trip will be a week (Wednesday to Wednesday) from 27 October 2010.
It is all inclusive, so the flights, hotels, entry fees, meals and social events are all included in the price, which is £1321 (GBP).
It's not very far off so please let me know as soon as you humanly can if you are interested in coming along. We need 5 people for the team and those 5 people have to be good Judo people ready to do Judo everyday, eat and drink and enjoy a NBA Basketball game, music concert, Halloween and other parties and more!
The event is teams only, and slightly different rules are in effect. Leg grabs will be a shido penalty, not direct hansoku make and the scores are Yuko and Ippon only. You need two Ippons to win a match. Should be interesting!
Take a look at
http://heartland2010.eventbrite.com/
drop me an email if you are interested in more info or in coming along. I went to Oklahoma in January this year and it was A-M-A-Z-I-N-G, this trip will be awesome!
<<First
<Back
| 13 | 14 | 15 | 16 | 17 | 18 | 19 | 20 | 21 | 22 |
Next>
Last>>