This is the Judo blog of Lance Wicks. In this blog I cover mainly Judo and related topics. My Personal blog is over at
LanceWicks.com
where I cover more geeky topics. Please do leave comments on what you read or use the
Contact Me form
to send me an email with your thoughts and ideas.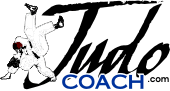 JudoCoach.com Blog by Lance Wicks
---
---
Last week, the Royal Navy held their annual championships at HMS Temeraire in Portsmouth, England. As I coach one of the Royal Navy Judo clubs (HMS Collingwood Judo Club) I went along to observe the players in action.
As I was there I took along my camera and filmed the fights (mainly so the performances of the guys I coach could be reviewed by them), and I threw together a highlights reel and have posted it on YouTube.
So, without further delay:
http://www.youtube.com/watch?v=-TKsbLvwt5w
Lance
<<First
<Back
| 13 | 14 | 15 | 16 | 17 | 18 | 19 | 20 | 21 | 22 |
Next>
Last>>