This is the Judo blog of Lance Wicks. In this blog I cover mainly Judo and related topics. My Personal blog is over at
LanceWicks.com
where I cover more geeky topics. Please do leave comments on what you read or use the
Contact Me form
to send me an email with your thoughts and ideas.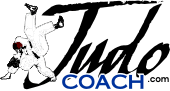 JudoCoach.com Blog by Lance Wicks
---
---
Many of you who know me, or follow me on Twitter or Facebook or even know me in real life; know I am running a half marathon on February 13th, 2011.
I will be running to raise money for
Mahana Clutha
who is a young Judo athlete from my country, New Zealand. We are collecting your very kind donations at
http://pledgie.com/campaigns/14331
.
I looked at the training I have done for this race and here are some of the numbers:
Started training: 19 October 2010.
Time training: 44 hours and 23 minutes.
Miles run: 239.1.
I have followed a thoughtful programme, I have rediscovered my own training limits and adjusted accordingly. I am completely prepared for this race. It is 13 miles and I know I can run it. I know this because I have trained for it and in my training I have run 239 miles and have run upwards of 16 miles in a training run more than once.
Looking and thinking about my training has had me thinking about Judo training.
I know precisely how many miles and hours that I have trained. I knew exactly what I was setting out to do on every run. I had a nice clear goal and I knew how long I had to train for it. I also had an understanding and belief that the programme I was following was going to get me ready to perform.
The question that I have in my mind is this:
"Do you have a detailed long-term training programme for your Judo which translates into a session by session plan?"
Can you quantify your training or your athletes training? Can you match what you had planned for a session against the training programme? Can you map the long-term goals against a plan and know that what you (or your athletes) are doing in this session matches what needs to be done?
In our world, we have a couple of variables:
Volume
Intensity
We can tweak both and have to, you can't have both at 100%. We need to balance how much training we do (volume) against how hard we train (intensity).
You need both, so your training programme has to slide up and down the percentages. For example, near a competition you want to ramp up intensity perhaps to get players operating at a higher level.
If you are building base fitness, then maybe lower intensity and a lot more volume. Of course, the period immediately before the competition you might taper the intensity and volume.
The question then becomes, how do you know how and when to change the variables if you don't have a plan? So you need to plan, it's really key to going from being a Judo player and a Judo athlete.
As a coach; you are probably going to be the person who does the planning (at least initially). You need to think in the big picture/long term. You need to also consider the plans of every athlete under your care.
If you don't have a long-term, medium term, daily and session plan. You won't be giving your best to those under your care.
Lance
<<First
<Back
| 12 | 13 | 14 | 15 | 16 | 17 | 18 | 19 | 20 | 21 |
Next>
Last>>