This is the Judo blog of Lance Wicks. In this blog I cover mainly Judo and related topics. My Personal blog is over at
LanceWicks.com
where I cover more geeky topics. Please do leave comments on what you read or use the
Contact Me form
to send me an email with your thoughts and ideas.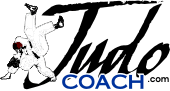 JudoCoach.com Blog by Lance Wicks
---
---
Tomorrow I fly out to Istanbul on what is an exciting new adventure in my Judo career. I am going to Istanbul as part of the European Judo Union (EJU) Computer/commentary team.
This is a bit exciting for me and nerve-wracking too.
For those of you who are new, or perhaps are not aware. The EJU now stream all top level events live onto the internet. It's internet TV of all the big events. This week the EJU hosts the 2011 European Judo Championships and they will be streaming it live (for free) with me as part of the team doing commentary on the fights.
I try to watch as much of the streams as I can normally, but being on the camera is something new for me. And at such a big event too. I am rerally excited about it and have been waiting for someone to pinch me as it seems unreal to be part of the EJU team!
The stream will be available via the EJU website of course (
http://www.eju.net/
) and I would like to invite anyone reading this to to watch the stream when the event is on later this week.
I'll be there with my laptop and picking up emails etc, so if you have any comments, questions or criticisms to make please let me know. My email is
lw@judocoach.com
or if you do the twitter thing I am @lancew on twitter.
I hope I manage to do a good job you will have to be the judge of that.
Lance
<<First
<Back
| 12 | 13 | 14 | 15 | 16 | 17 | 18 | 19 | 20 | 21 |
Next>
Last>>