This is the Judo blog of Lance Wicks. In this blog I cover mainly Judo and related topics. My Personal blog is over at
LanceWicks.com
where I cover more geeky topics. Please do leave comments on what you read or use the
Contact Me form
to send me an email with your thoughts and ideas.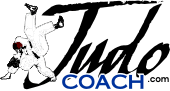 JudoCoach.com Blog by Lance Wicks
---
---
I have been offered the honour of being able to attend one of the oldest Judo competitions in the world; the Oxford versus Cambridge match. This event has been held annually since the 1930s and like the annual boat race is a grand tradition.
As well as watching the event, I shall also be streaming video from the event live over the internet via ustream.
Live broadcast by Ustream
The competition runs from 2pm till 4pm UK time and I invite you all to join me via the video stream if you can't attend in person at the Oxford Town Hall on March 11th 2012.
Please note, we will be using the free ustream service on the day. So yes there will be adverts in the stream and I have no control over the timing of these. Please be patient and appreciate that we are doing this for free with no budget. :-)
<<First
<Back
| 9 | 10 | 11 | 12 | 13 | 14 | 15 | 16 | 17 | 18 |
Next>
Last>>