This is the Judo blog of Lance Wicks. In this blog I cover mainly Judo and related topics. My Personal blog is over at
LanceWicks.com
where I cover more geeky topics. Please do leave comments on what you read or use the
Contact Me form
to send me an email with your thoughts and ideas.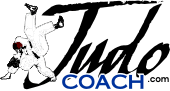 JudoCoach.com Blog by Lance Wicks
---
---
I am currently in Rio helping deliver the live video streaming of the World Championships.
Judo is pretty unique in that all our IJF events are streamed free of charge via the internet. And not just the TV style commentated channel. We stream every match on every mat, all day from start to finish.
To watch just head over to
http://ippon.tv
or watch it direct on Youtube on your tablet, PC or phone even.
And here is the link:
<<First
<Back
| 6 | 7 | 8 | 9 | 10 | 11 | 12 | 13 | 14 | 15 |
Next>
Last>>